Princess Eugenie graduated from university on Wednesday and spoke of the fun she had sharing a student house with seven girls.
Eugenie, 22, was awarded her 2:1 combined degree in English and history of art at Newcastle University in front of fellow students and their families.
Her father the Duke of York and older sister Princess Beatrice also attended the ceremony in the King's Hall, which was officially opened exactly 106 years ago by King Edward VII.
Afterwards the beaming princess said: "I am so proud.
"Being up in Newcastle is just amazing. I had so much fun.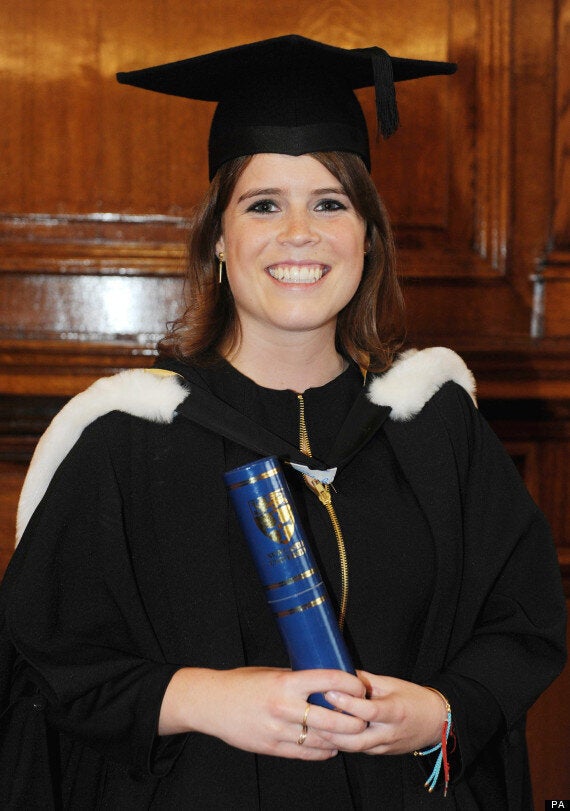 Princess Eugenie got a 2:1
"Being in a house with seven girls was my highlight because you'd come back and there was always someone cooking, someone to welcome you.
"That was amazing just being in a house with all these wonderful people."
Eugenie said she will concentrate on her charity work for the Royal National Orthopaedic Hospital.
Eugenie recently completed a fundraising bike ride with friends for the good cause.
The princess will remain a member of the Royal family and will continue to carry out official duties.
As for employment, she added: "I'm a freshly finished student so my future plans are coming together as we speak."
Eugenie revealed she had enjoyed a visit to the Wet and Wild water park in North Shields, North Tyneside, which has long been a favourite of local families.
"I went to the Angel of the North which was incredible," she said.
"Everything up here is amazing."
She vowed she would maintain her links with the region.
"As we arrived (today) I got really sad and I thought 'I want to stay here for a while'.
"I will take away the amazing experience I had with my house, living there."
She thanked her lecturers, saying: "I have learned so much from all my tutors."
Princess Beatrice said: "I am very proud of her."
Eugenie will live at the family home Royal Lodge, near Windsor Castle, with her father.
After her degree mark was announced last week her parents issued a statement which said: "Eugenie has worked incredibly hard to achieve this excellent result and we are immensely proud of what she has done, particularly gaining a first in her dissertation.
"She has had a wonderful time at Newcastle University and has greatly enjoyed her time in the North East."
Eugenie spent her first year in halls of residence before moving to the suburb of Jesmond, which has a lively social scene and is popular with well-to-do students.