Justin Bieber has had the name of his new album Believe tattooed on his left arm.
Either that or he's been listening to a lot of Cher of late.
The Baby singer, who has over 24 million followers on Twitter, showed off his new ink while performing on stage in Tokyo.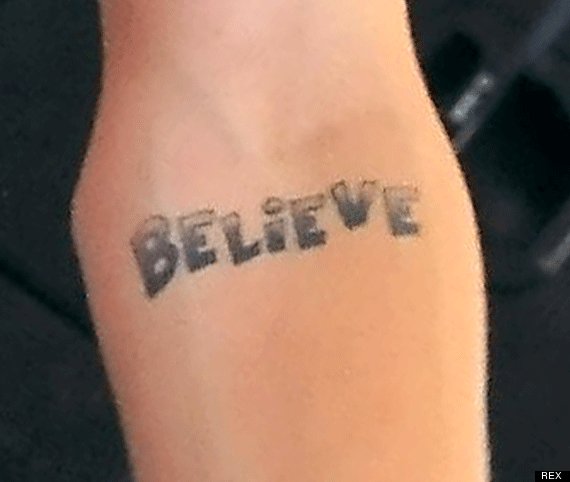 Believe is the title of his latest album
The fresh ink adds to a growing collection which includes a dove on his hip and Jesus' face on his left leg.
SEE ALSO: Jordan Cotton's 'Olivia' Tattoo Struck Through With 'S*** Happens' After Love Turns Sour (PICTURES)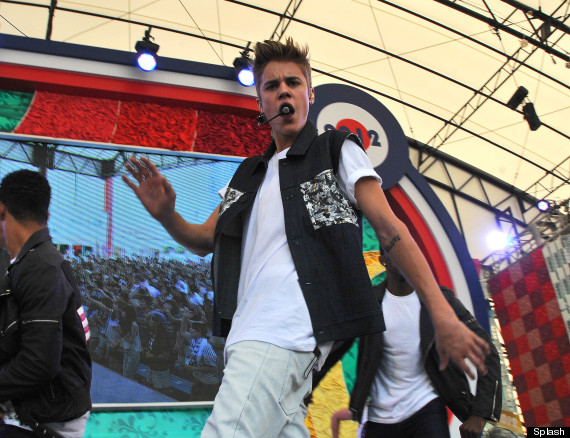 The tat in action
Justin was recently papped channeling Tupac's look. He arrived at Narita International Airport, Tokyo wearing a bandana, denim jacket and red converse shoes.
Check out more celebrity tattoos below