If you thought when you woke up this morning that you wouldn't see the famous London landmark known as The Gherkin blessed with a superimposed image of a penguin, then you were most assuredly very wrong.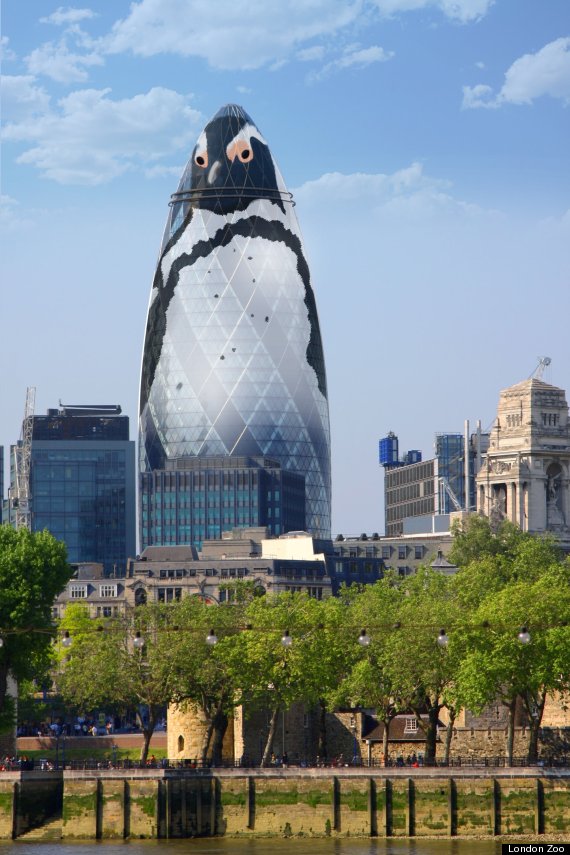 Because, believe it or not, London Zoo's press department has come up with an ingenious method to get us talking about their flapping, waddling, swimming friends - and it's all thanks to some top notch Photoshop skills.
The press release that accompanies the photos explains that "[ZSL London Zoo plan] to approach city bigwigs with the bold concept of turning the prominent Swiss Re Building – more commonly known as The Gherkin – into a giant penguin."
But if they do actually do that, and the people who own the building agree to carry out this audacious stunt, we will eat our penguin-shaped comedy hats. But anyway, what does it matter if it doesn't actually happen - look, it's a penguin on a skyscraper! Happy days.
SEE ALSO: