At first it sounds almost like a oxymoron: if photography is the art of capturing a visual moment, how can someone who is blind be a successful photographer?
Yet a growing online community is full of examples of precisely that, as visually impaired snappers share their experiences of producing quality work against the odds.
Chris Holmes became blind almost overnight at 14, due to a genetic eye disorder. A photographer since childhood, Holmes also happens to be one of Great Britain's most successful Paralympic swimmers and a nine-times gold medalist.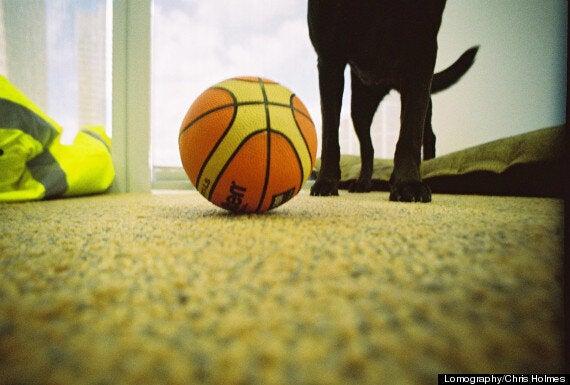 A photograph by Chris Holmes of his dog Lottie in his office, preparing for the Olympics.
"It's always marvellous to think about what you can do with a camera, how you can capture the essence of a moment", he says.
Holmes talks a lot about the importance of the "energy stored within a moment" - it's clear that for him, photography's ability to freeze time is what's most important.
"We got underwater cameras when I was in pre-games training camp ahead of the Sydney games. I was lying on the bottom of the pool. You really get that sense of a different angle, I wanted to capture what it really was to be a swimmer in training, preparing for the Olympics."
Without sight, Holmes uses his awareness of light, emotion and experience to take a shot.
"The light you get in Australia was a really sharp, bright light. When I was underwater, that light was captured and refracted and I saw the swimmer coming over the top of me as I caught the shot. It just made such a beautiful image. It had a real sense of liquidity to it - an image of the swimmer at one with the water."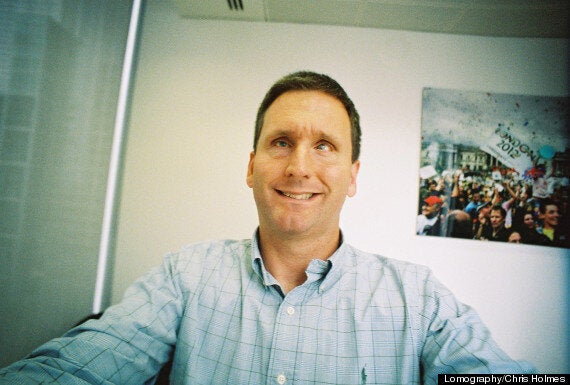 Paralympian Holmes takes his own self-portrait
There may not be many other Paralympian blind photographers out there, but the wealth of groups on sites like Flickr show Holmes is not alone in being visually impaired and snap-happy.
The latter has over 300 members, all of whom subscribe to Blind Photography's Group Rules - namely, introducing yourself and sharing your own story.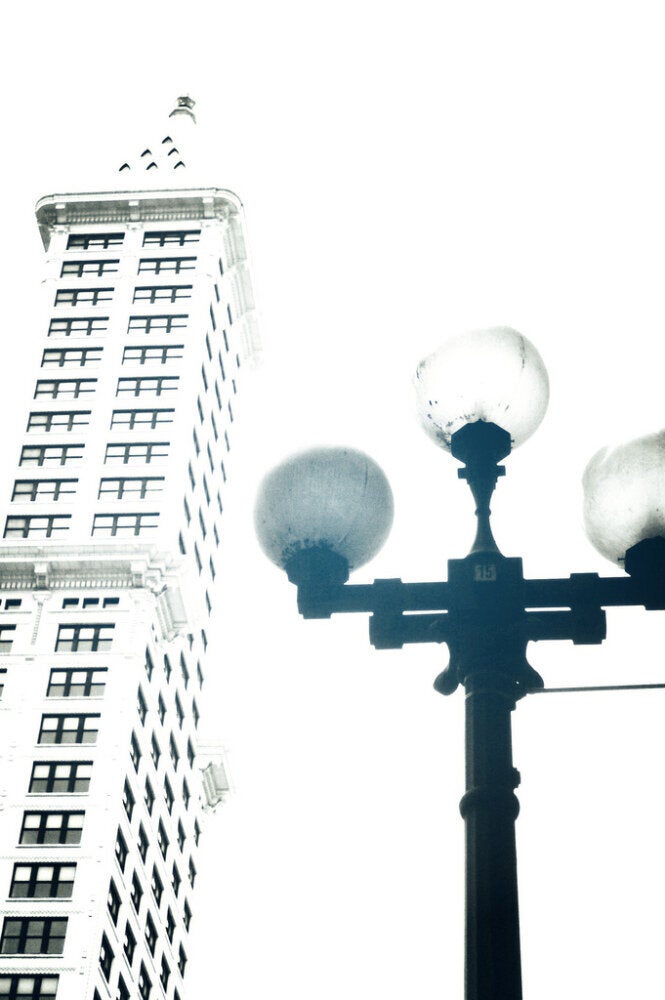 Blind Photography
Photos from the Blind Photographers Flickr pool.
The photos are as good and as varied as you'd find in any other Flickr trawl. Of some 10,000 items, domesticated holiday snaps mix with impeccable nature shots and atmospheric sepia landscapes. There's more braille than in other groups, but otherwise it's near-impossible to tell these photos have been taken by people who are blind.
Reading through the site's forums shows the scale of the impact groups like this can have - the nature of photographers' visual impairment is no more relevant than the lenses they prefer or favourite subject matter.
A user called Renaessance, who takes photos of live performance art, posts saying the group is a blessing to find, after "often feeling like an anomaly growing up as a visually impaired kid who wanted to make art."
Kim Parkinson undertook an art history degree before being registered visually impaired, she says her condition means she lives "in a beautifully abstracted and tonally biased world, a bit like my light documents."
The group's founder is Timothy O'Brien, a legally blind photographer who "started the group out of curiosity with little expectation." Within weeks, Blind Photographers had several active members and continues to grow.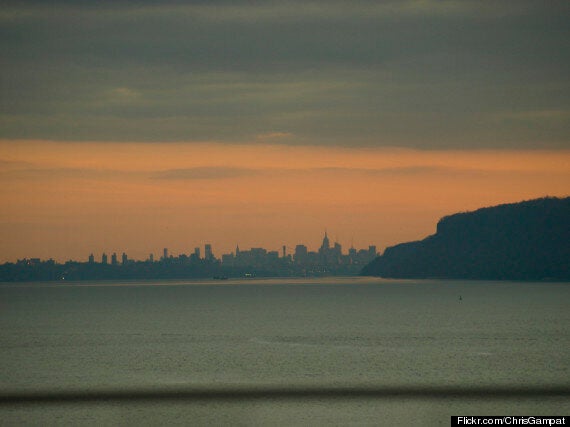 The New York skyline, as shot by Chris Gampat, one of Blind Photography's members.
O' Brien says via email: "The community plays several positive roles. First and foremost, it is a source of support, both technical and personal, for members of the community. We can share experiences showing that challenges can be overcome and how.
"Secondly, we help the broader community understand what it means to be visually impaired and break the traditional stereotypes of blind people."
This, it seems, is the nub: part of understanding blind photography is understanding the concept of blindness.
"Blindness, and visual impairment in general, encompasses a much wider spectrum of 'vision' than is generally understood," O'Brien explains.
"Some blind people have absolutely no sight, but many are able to perceive some visual information. I use my limited sight to build a mental image before I use the camera, a process I call stitching.
"Walking around the scene and interacting with the subject give me a feel for what the lens will see when I snap the shutter. So the major challenge for me is to make that mental image as accurate as possible so the camera can capture what I want it to."
Blind photography may seem like a contradiction in terms, but for many, it's as much of a hobby as if they had the benefit of sight. Commenting on the difference between using a camera before and after his blindness, Holmes says the intentions have always been the same: to try to catch essences, elements and moments.
Perhaps, it is the blind photographers that prove Dorothea Lange's statement about the art true: The camera is an instrument that teaches people how to see without a camera - or, in this case, vision.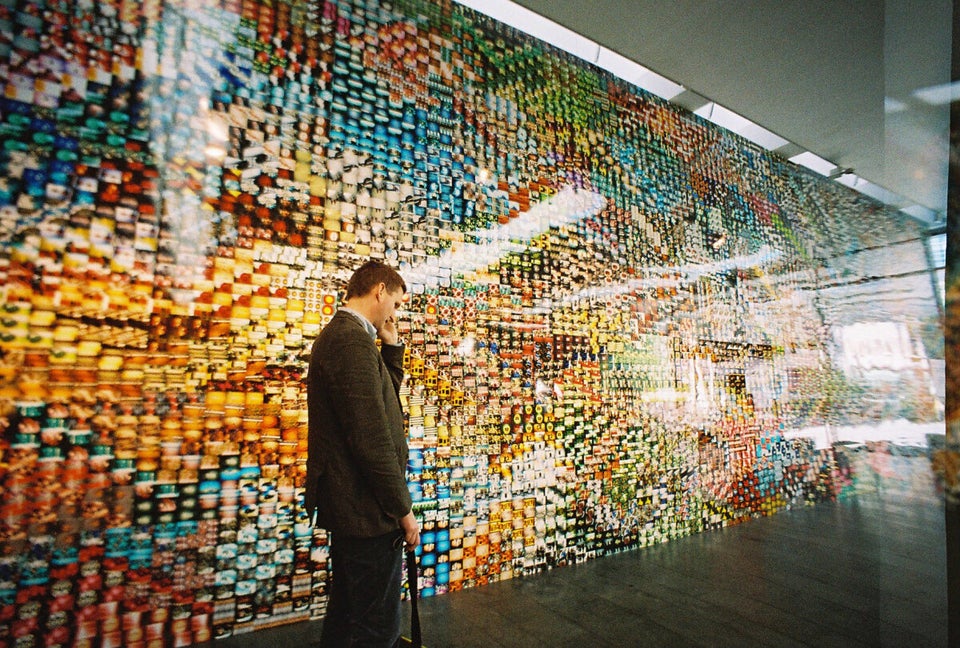 Chris Holmes Photography
Chris Holmes CBE is Exclusively Managed WorldWide by Siu-Anne Marie Gill at 11th Hour Global Management, London, England. His photography is currently on show at The Museum of London's Lomowall
Related