As stories go, it was supposed to be as romantic as The Kiss.
In the very week that Austrians are celebrating the 150th birthday of its most famous artistic son, a lost painting purportedly by Gustav Klimt was discovered in the back of an unnamed resident's garage.
Trumpeting Putto (or chubby male child) depicts a cherub in a red scarf blowing his instrument against a blue sky and is believed to have once decorated the ceiling of Klimt's studio in Vienna before it mysteriously disappeared sometime in the late 1980s.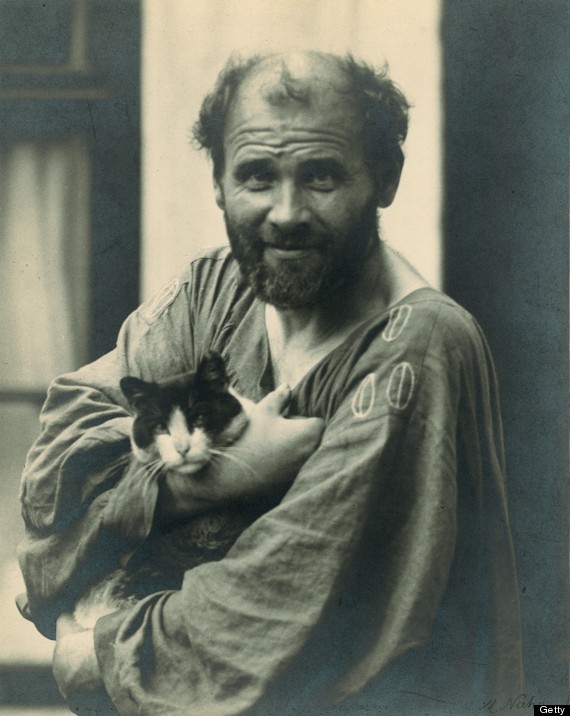 Gustav Klimt - 150 years young
But the art dealer representing the owner, Josef Renz, now faces claims by an art historian that the painting is not a work by Gustav but his less-famous brother Ernst Klimt, with whom he shared the space.
Talking to Reuters, Alfred Weidinger – a Klimt specialist and curator of the Schlossmuseum Belvedere in Vienna – poured cold water on the discovery, saying that "It's definitely not an important painting, even for Ernst Klimt."
While the debate over the authenticity of Trumpeting Putto continues, Austrian continues to pay tribute to Klimt, who is best known for his erotically-charged symbolist images of the female body, with a series of celebrations and art events.
Discoveries of forgotten or lost artworks by the old masters are rare, but not altogether without precedent – last month a Rembrandt sketch called A Blind Beggar With A Boy And A Dog worth £80,000 was discovered in a Scottish attic.
Gustav Kilmt is best-known for The Kiss, but he's not the only artist to depict a smooch and do a good job of it...