Madonna is to be sued by France's far-right National Front party after the singer showed an image of the leader, Marine Le Pen, with a swastika imposed on her forehead during a concert in Paris.
The image formed part of a video to accompany the song Nobody Knows Me performed as part of Madonna's 80-date MDNA world tour.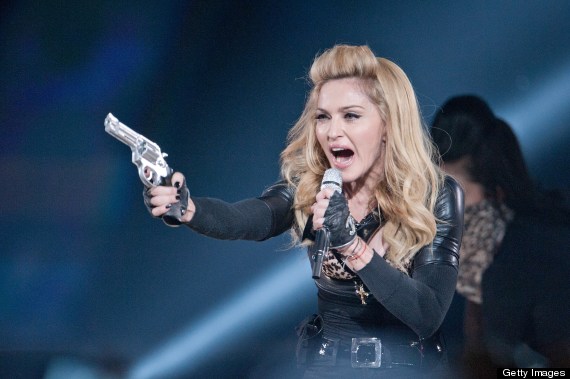 National Front vice-president, Florian Philippot, said a lawsuit would be filed this week
"This is just another provocation in Madonna's world tour so that people will talk about her," he said.
"Marine Le Pen will defend not only her own honour but her supporters and the millions of National Front voters."
Marine Le Pen had already warned that she would take Madonna to court if she aired the video in France after she showed it on the opening night in Tel Aviv in May.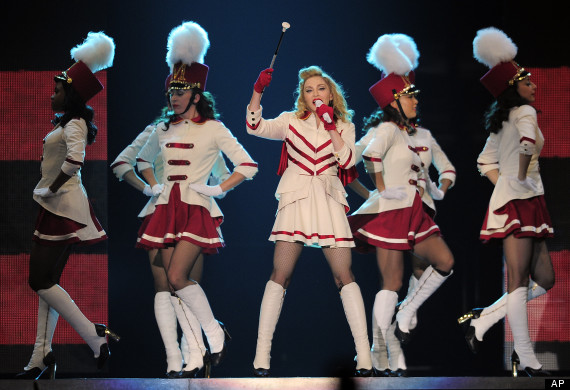 "If she tries that in France, we'll see what happens," she told The Guardian. "It's understandable when ageing singers who need publicity go to such extremes."
Ouch.
Madonna is due to perform in France again on 21 August, in Nice.
> IN PICS: MADONNA 'TURN UP THE RADIO' VIDEO SHOOT
Madonna 'Turn Up The Radio' video shoot