Jennifer Aniston shows her funny side in a series of spoof adverts for the upcoming series of The Ellen Degeneres Show.
Not only does the actress show her wicked sense of humour, but that she's a blinkin' good sport too.
Jen lets Ellen pull her about, blast wind in her face and even vacuum her bottom. Oh yes.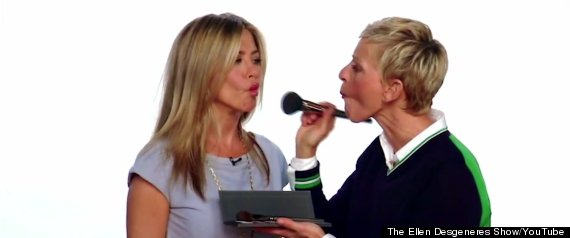 Pucker up

Before and after
The pair have collaborated to promote the tenth series of Ellen's talk show, which airs in September.
The clip begins with Jen saying: "Coming on Ellen's show is different than doing any other show, because Ellen takes care of you from the moment you get here."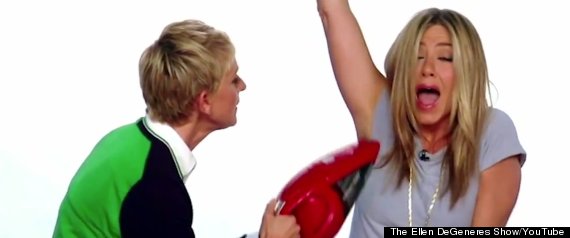 Vacuuming Jen's armpit
The next thing you know Ellen is heavy-handedly brushing Jen's hair, smearing make up all over her face, cleaning her and licking her fingers to smooth her hair down - while Jen stands there looking sheepish.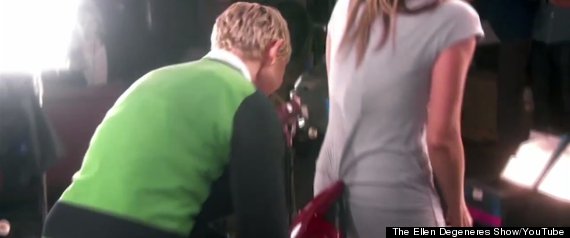 Vacuuming Jen's bum
Click the video above to watch Jen and Ellen in action
> IN PICS: JENNIFER ANISTON THROUGH THE AGES