The boss of G4S, the firm at the centre of the Olympics security fiasco, has admitted that not paying staff for training coupled with a failure of his company to keep would-be workers properly informed may have contributed to many staff not bothering to turn up for work.
Nick Buckles has been speaking before MPs on the Commons Home Affairs Committee, where he acknowledged that some staff who had undertaken initial training had been unable to get any answers from G4S about what would happen next. It can only be surmised that such people looked elsewhere for work and failed to tell G4S they wouldn't be working at the Olympics.
Buckles admitted that the Olympics was never going to make G4S a huge amount of money, and that they took the contract for reputational reasons.
When accused by MPs of cutting corners because the profit margin was low, Buckles said G4S felt they were the only company who could do the job.
Buckles said the only contingency plan at G4S in the event of people not turning up for work was "the whole pipeline process of keeping introducing applications" for the Olympics. It has now become apparent that that pipeline has failed to produce the required numbers of security staff.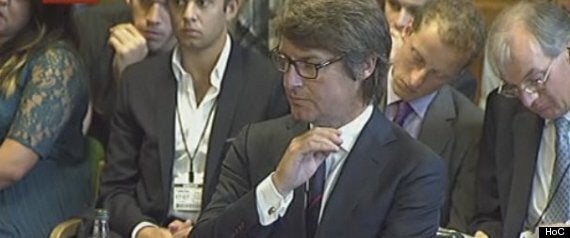 Buckles says the reputation of G4S is "in tatters" but he will still take his massive management fee
A computerised "scheduling system" at G4S appears to have turned out to be a massive failure, but Nick Buckles claims he only found out that there was a yawning gap of thousands of missing Olympics staff on 3 July, when he was on holiday in the United States.
It then took G4S a further eight days to work out how big the staffing shortfall was, so that it wasn't until 11 July that the government announced that the military and police would be brought in to plug the gap.
Buckles said he "would not disagree" with MPs' claims that the debacle had been a "humiliating shambles" which had left G4S' reputation "in tatters", and acknowledged that with hindsight his company would not have taken the Olympics contract.
Despite this Nick Buckles astonished MPs by saying that G4S would still be taking its management fee of £57m, despite failing to fulfill its end of the contract with the government.
"We have managed the contract and we have managed on the ground," insisted Buckles, adding: "We still expect to deliver a significant number of staff."
"I find that astonishing," replied committee chairman Keith Vaz.
Buckles said he would be looking to find a way to pay military and police personnel a "bonus" directly from G4S and that this would be worked out in the coming days.
He also said that he wanted to remain in his post, and that securing his own job was his "third priority" behind securing the games and restoring G4S's reputation. Committee chairman Keith Vaz said he found it "astonishing" that G4S would claim its fee
Tory MP Mark Reckless put it to Buckles that would-be Olympics security staff were not kept informed about how their recruitment process was going.
"There will be instances of that, I can't deny it," replied Buckles. "Overall this will be part of our review."
Reckless suggested this lack of communication with staff could be why so many aren't turning up.
"Could be", said Buckles, before qualifying: "It clearly is in a number of cases, I just don't know how many."
At the same time that Buckles was giving his evidence to MPs the culture secretary Jeremy Hunt refused to call for Buckles to stand down as the boss of G4S, nor for them to waive their management fee.
Hunt said that there would be "penalty clauses" in their contract and that going on a "witch-hunt" for Buckles' scalp wasn't the best course of action as G4S and the government tried to resolve the crisis.
"They have accepted that they messed this up, that we have contingency plans and they will pick up the cost for that," Hunt told Sky News.
"We need G4S to do as well as they can," he added.
The home secretary Theresa May had to appear before the Commons on Monday to explain why the government had not been told of the looming staff crisis, amid allegations that ministers in the Home Office had become aware of a possible problem as long as three months ago.
Reaction on Twitter to Buckles' evidence to Parliament ranged from the bemused to the outraged: