In a summer when all eyes are on England, it can be easy to forget that there's more to the country than red buses, cream teas and the monarchy.
But not according to photographer Peter Dench, who has spent 12 years seeing the country, "warts and all", in order to build up an answer to that ever-present question: what does it mean to be English?
His resulting exhibition, England Uncensored, aims to find out.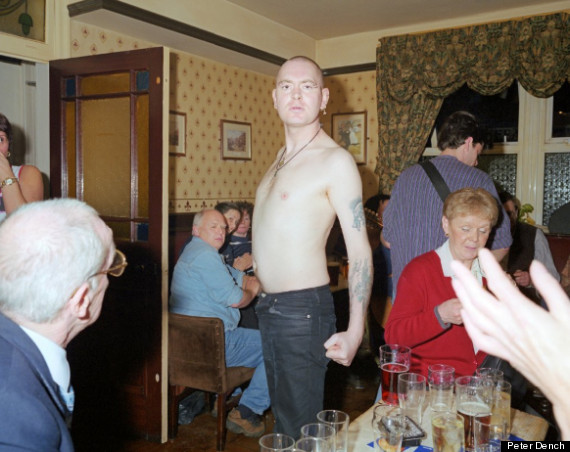 Just one side of life in England Peter Dench has photographed
In a journey which took in morris dancers, Nazi parades and Royal weddings, Dench has uncovered the themes of ethnicity, food and the weather in this fascinating social project.
He tells HuffPost UK that his motivations stemmed from the fact "the polished green and pleasant impression of England is not one I'm familiar with from my youth, and I wanted to create an alternate view."
So, after a decade of photographing England, what has Dench learned?
"The reaction from the people of England and those beyond its crumbling shores has been very positive [to the project]. In over a decade of photographing the English I have mostly been welcomed, occasionally threatened and only once punched in the face."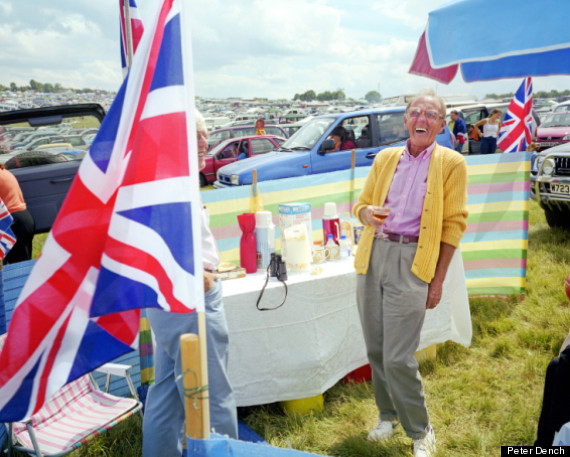 Typically English?
Dench continues: "During this project I've had to wear a pink wig, a Spider-Man costume and perhaps, most surprisingly, on one occasion nothing at all."
"I learned that alcohol is ultimately classless. If you're drinking Bollinger champagne at the races or cider at the seaside, drink too much and the result is the same. Cheers!"
We'll drink to that.
Check out Dench's photos in the gallery below, England Uncensored is on show at White Cloth Gallery in Leeds until 13 September.