Miley Cyrus was channeling her inner seventies fashionista as she dined with fiance Liam Hemsworth last night.
Wearing denim bell-bottom dungarees the actress has captured the look of a decade she wasn't old enough to see.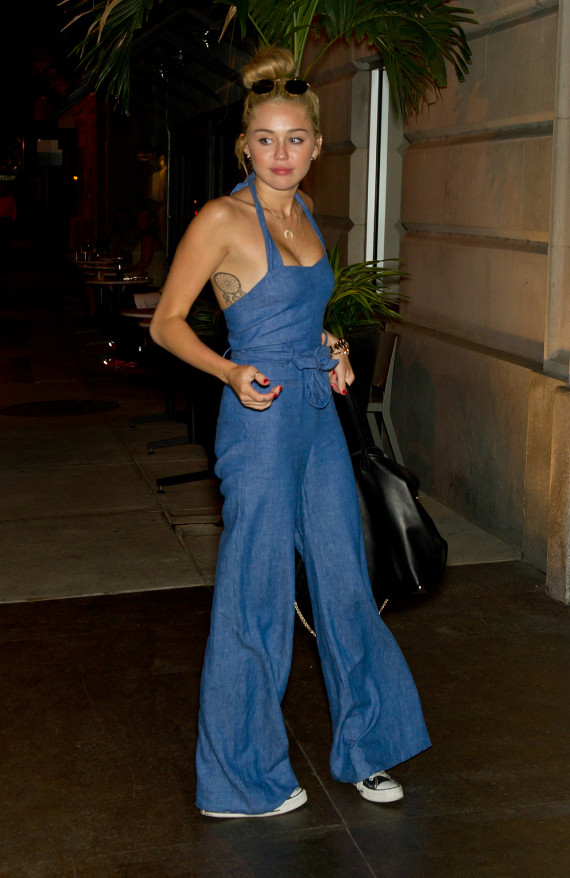 Seventies chic
We can also see a glimpse of one of the star's many tattoos - a dream catcher on the right hand side of her body.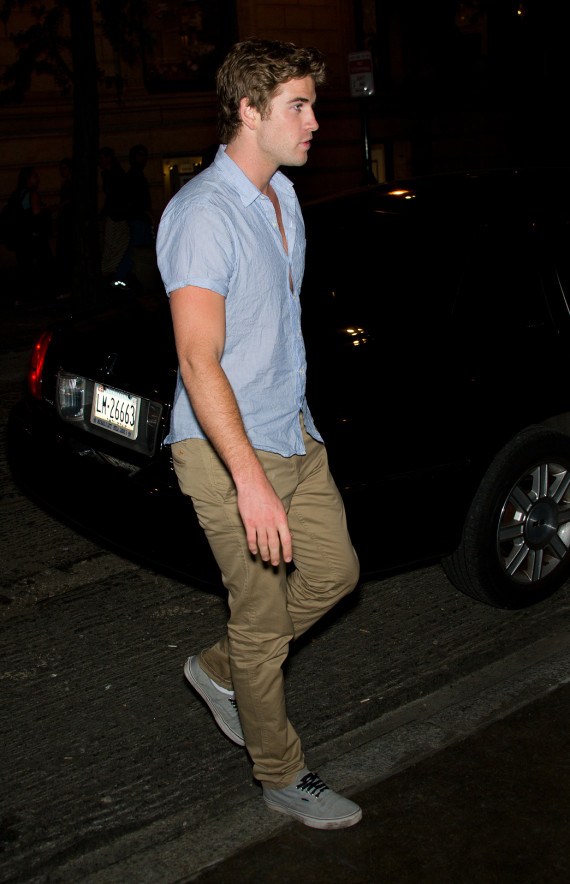 Liam's attire was more this century as he sported a light blue shirt, beige trousers and grey Vans
The couple were snapped returning to their hotel in Philadelphia after enjoying a romantic dinner together.
Miley - who recently took to Twitter to vent her anger at the paparazzi who constantly follow her around - looked less than impressed as she arrived at the hotel and we can only assume it's pap-related.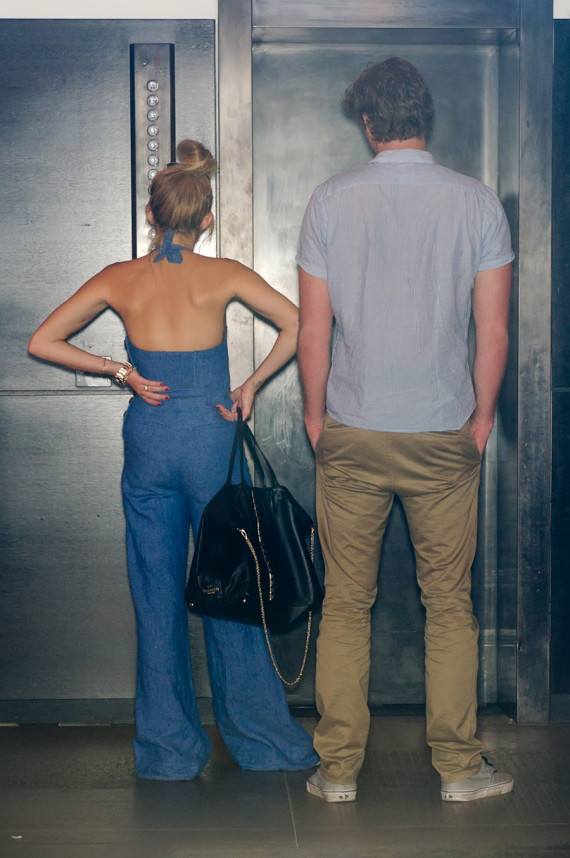 Looking unimpressed
After a brief moment posing for pictures with fans, she was snapped waiting at the lifts with her hands firmly planted on her hips.
Taking to Twitter last week, she said: "I hate paparazzi with a passion. disgusting pigs. (no offense to pigs)"
"How is it legal for men I've never seen before to sit in front of my house and then follow me around! So shady and scary"
>IN PICS: THE LAST 24 HOURS IN CELEBVILLE