Rocker Morrissey has risked dividing his fans by waving an Israeli flag during a concert in Tel Aviv.
The former The Smiths star was in the city for a gig on Saturday and during his visit he was presented with the Key to the City by Mayor Ron Huldai.
During the show at the Bitan 1 venue, he wrapped the Israeli flag around his head, and later revealed he was determined to perform in the troubled region.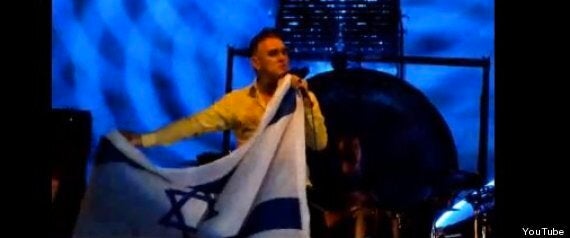 Morrissey told local website Mako.co.il, "There is no point punishing a nation for something that the leader of the country does or says. Look at Syria."
The famously anti-royal rocker is adamant he would turn down any offer of an official honour from the British Establishment, insisting the awards are intended to make rebellious celebrities "trot into line".
WATCH: Morrissey in Tel Aviv