Banksy unveiled Olympic-related graffiti artworks on his personal site on Monday to mark London 2012.
One image shows an athlete throwing a missile-shaped javelin, while another shows a pole vaulter leaping over a fence on to a dirty mattress.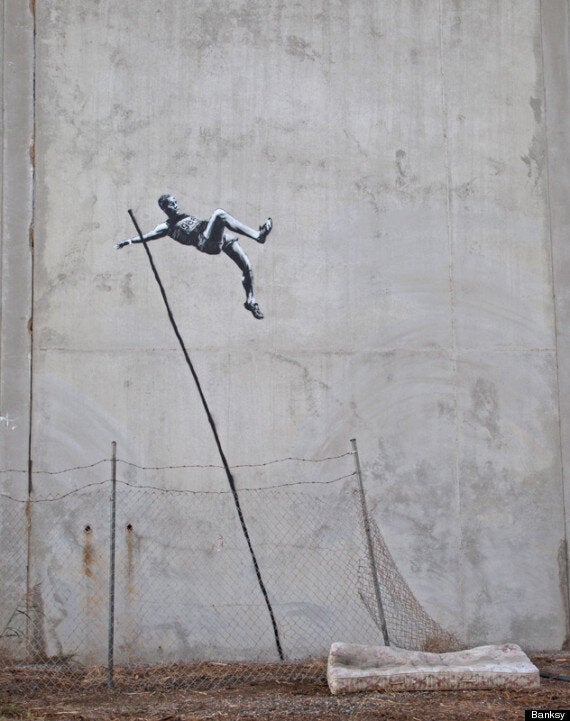 The artist has left the locations a secret at present, which may explain why they have escaped the alleged whitewashing of other street artists and their work in the lead up to the Games.
Despite being an internationally renowned street artist who was nominated for an Academy Award last year for his documentary Exit Through The Gift Shop, Banksy has managed to keep his identity a secret and works solely under his pseudonym.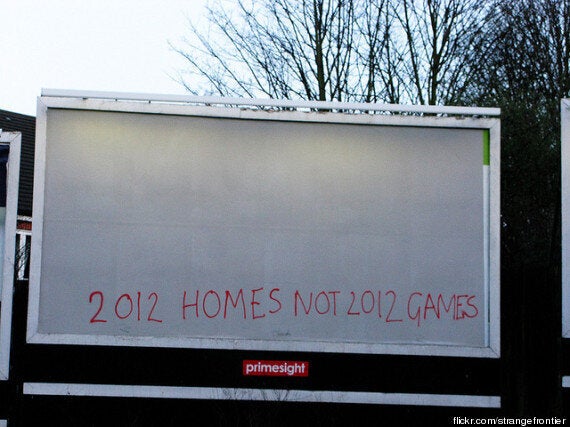 Banksy's works are not the only graffiti work to give a negative spin on the upcoming Olympics
Last week four street artists were arrested by police in London in the lead up to the Olympic Games, on suspicion of conspiring to inflict criminal damage.
Speaking to the New Statesman, the police issued the following statement:
The men were taken to a police custody suite in Victoria for further questioning before being released on bail until November, with the following bail conditions:

· Not to enter any railway system, including Tubes and trams, or be in any train, tram or Tube station or in or on any other railway property not open to the public unless to attend a written appointment with a solicitor, to attend court, for a legitimate business or educational purpose; one direct journey each way

· Not to be in possession of any spray paint, marker pens, any grout pen, etching equipment, or unset paint

· Not to associate or communicate with the other persons arrested and on bail for this investigation

· Not to be at or within one mile of any Olympic venue in London or elsewhere in England
Keep Britain Tidy, an organisation dedicated to cleaning-up the country, run training courses that teach participants how to clean up graffiti and describe graffiti as a 'problem' that is 'damaging our local communities'.
We'd love to know your thoughts on graffiti in the UK in the comments below. Do you agree that it damages local communities? And do you think it is important to clean it up before the Olympics come to London?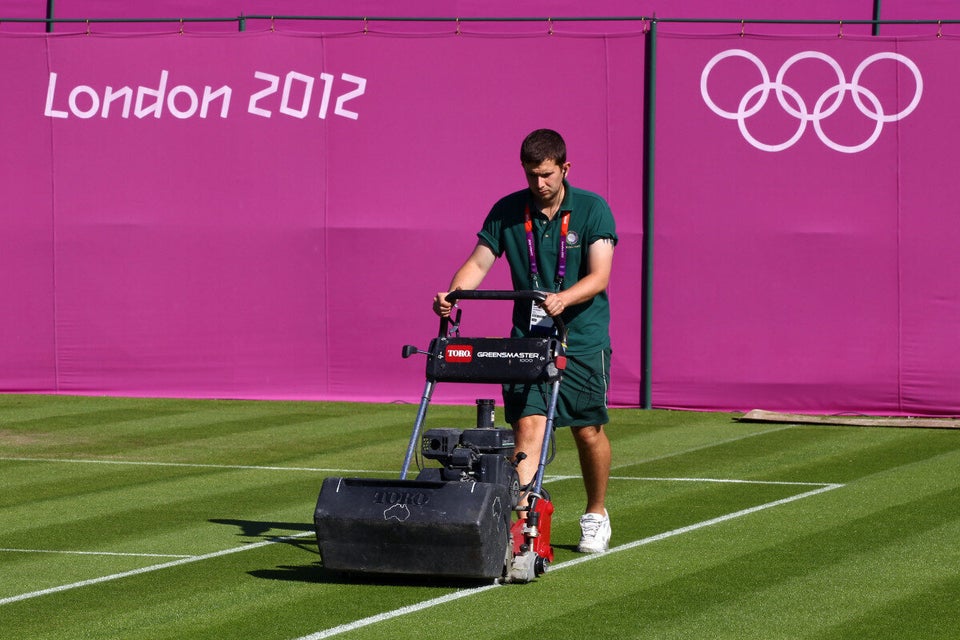 Pictures Of The Day: 24 July 2012
Related