The family of a British woman who suffered a life-threatening injury in the UAE four years ago have made a public appeal for support after running out of money to pay for the specialist medical care their daughter needs.
HR director Natalie Creane was celebrating her engagement at a five-star-hotel in Abu Dhabi when a panel in the room's wardrobe fell down and hit her head. After raising the alarm the hotel duty manager drove her to hospital in his car, where her situation deteriorated.
The injury, which the family say has left the Dubai resident with a serious form of epilepsy and traumatic brain injury, has meant the 33-year-old has spent the last four years in and out of intensive care.
Mother Angie Smith, who lives in Essex, told the Huffington Post UK that it had been "four years of sheer hell" as her daughter lost the ability to go to work, bathe herself, or even see.
"Although she's 33 she's still my youngest child. It's heart-rending, it's just terrible. I've lost count of the number of times we've gone to Dubai now," she said.
"We've all kept quiet for four years but we're desperate. She deteriorated so much we had to go public with the news."
Natalie Creane's family have been fighting a legal battle since 2010 in order to get the hotel to accept liability for her accident. After failing to settle the case out of court, her family hope that the Dubai courts will make a decision in their favour.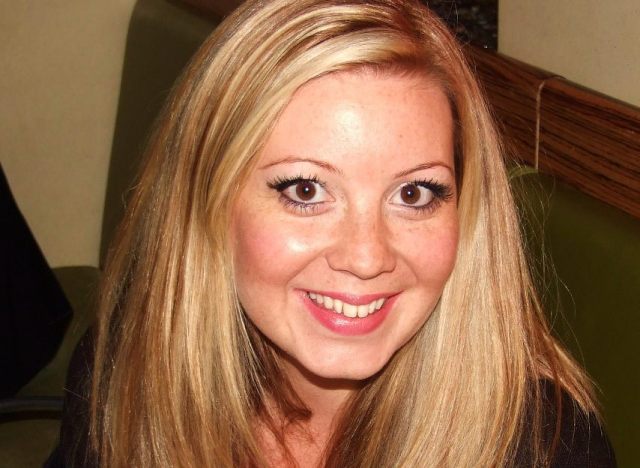 Natalie before the accident. She used to be a high-flying HR director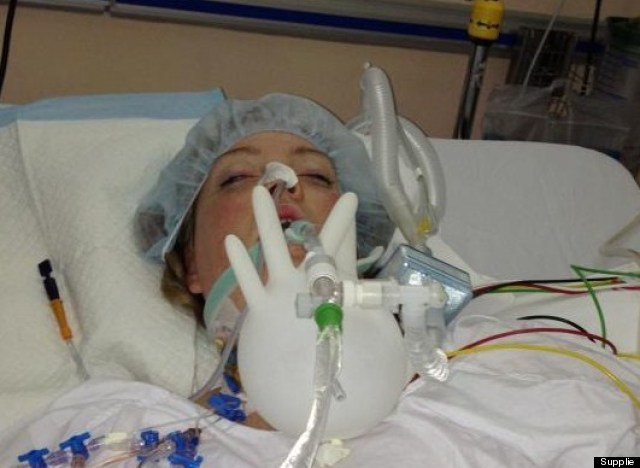 Natalie now: she has been induced into a coma five times
"Nat's body is just in such a state. Her veins are totally ruptured to the point where they now take blood from her feet. She is seizing regularly and developing other issues. Her immune system is completely non existent now and she is constantly ill with infections.
"The drugs make her slur, have paralysis, cannot speak, cannot remember things and sometimes she is violent. She's had a complete change in personality."
Ahead of the family's next court hearing, on 9 August, their campaign hopes to use "public opinion to sway the hotel into realising the severity of her situation".
Pictures of Natalie as she lies in her hospital bed are posted on the "Justice For Natalie" Facebook page, which has over 5,000 'likes.'
Hundreds of well-wishers, some of whom never even met Natalie, have posted messages of support on the wall, while an online petition has attracted almost 2,000 signatures.
Natalie suffered the injury at the Emirates Palace in Abu Dhabi, UAE. The five-star hotel is part of a Swiss-German chain Kempinski, which owns over 50 luxury hotels worldwide.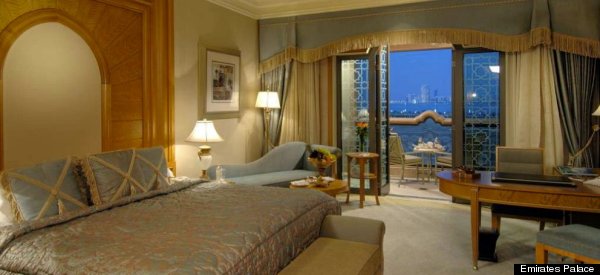 A picture of a bedroom from inside the luxurious Emirates Palace in Dubai (from their website)
The hotel has consistently claimed that the panel was too light to cause a serious injury. They argue that Natalie is able to continue with her normal life.
In September, Emirates Palace told UAE newspaper The National that any suggestion the panel had caused the injury was "a figment of the claimant's imagination."
It went on to say: "The claimant also stated that her life has been completely altered by the incident," the response said. "However, we have presented evidence showing that she has continued with her lifestyle as normal."
A spokesperson for the hotel told Gulf News in July: "This matter is the subject of an ongoing lawsuit currently in the UAE court system, therefore, we cannot publicly comment on this case or discuss it with any third parties."
However Angie said the amount of support the campaign had received so far was "heartening."
"The support has been overwhelming. It's been heartening to see what people have written about her. Natalie is a strong women, shes's intelligent. She's a fantastic person."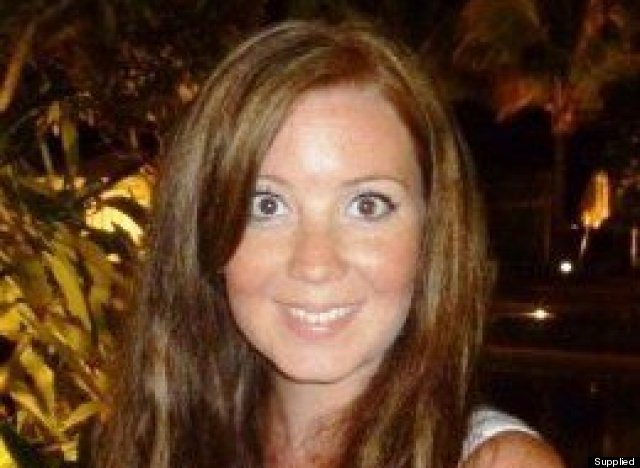 Natalie before the panel hit her head. Her mother said her husband had been "a rock"
Although she said her daughter loved Dubai, she stressed that Natalie's situation was now so serious she needed specialist help.
"They've got no medical insurance now and she is in a government hospital, and though it's really good, Natalie needs specialists. It's likely she will die if she has another seizure.
"Natalie doesn't want to leave Dubai, she has absolute faith in the judicial system there. Her and her husband love the culture and the people, but she needs to be able to go wherever she needs to go in the world to get the right treatement.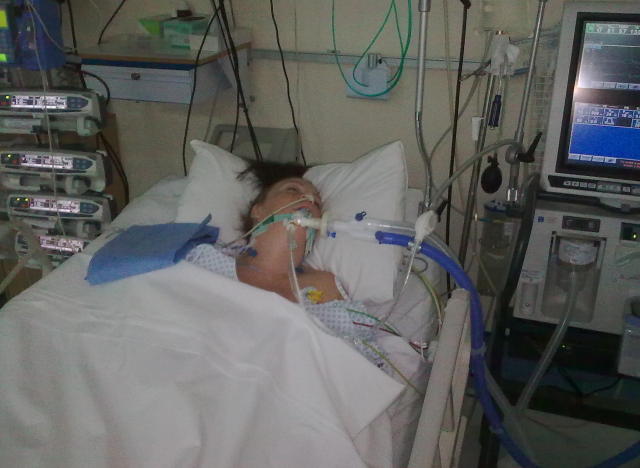 Natalie has broken bones, suffered paranoia and memory loss, and been in intensive care over 20 times.
"The company needs to accept responsibility and give her the justice and treatment she deserves. "
Angie stresses how desperate she is to see her daughter get better. She told the Huffington Post UK: "She cant go through anymore of this, she just won't survive. We are petrified of losing her. All we want is for her to get the help she so desperately needs."