Martin Freeman has revealed starring as Bilbo Baggins in Lord Of The Rings prequel The Hobbit: An Unexpected Journey has been an "absolutely gargantuan" task.
Comparing his role in the blockbuster adaptation of the fantasy novel by by JRR Tolkien, due out 14 December, to that of his role as Doctor Watson in BBC hit drama Sherlock, he told Empire magazine: "Everything is bigger and takes more time. I mean, Sherlock is posh telly, but even Sherlock is fast compared to The Hobbit."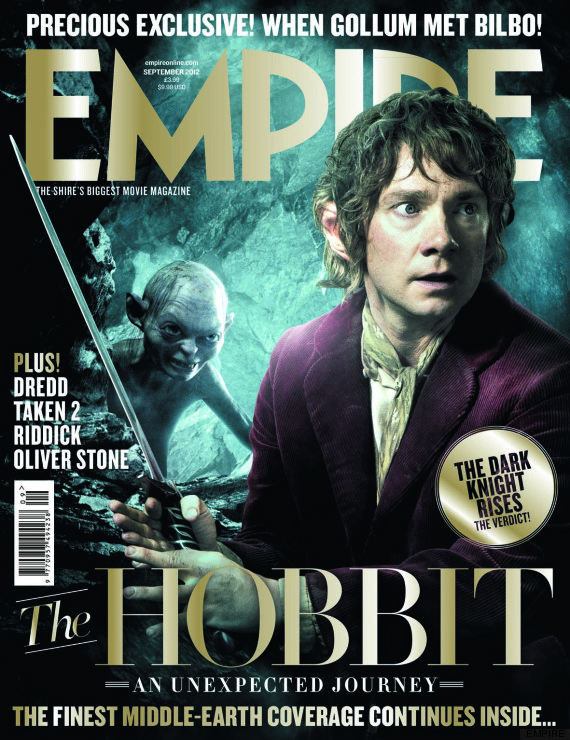 The September cover of Empire magazine features a world exclusive preview of The Hobbit, showing Freeman as Bilbo Baggins and Andy Serkis returning as Gollum.
Speaking about his co-star in the long-awaited prequel from Peter Jackson - esteemed director of the Lord of The Rings trilogy - Serkis said: "He's so mercurial in his performance. You just don't know what you are going to get. Yet he's brilliant at taking direction. There's a rhythm that one works with Martin. He likes to try it his way and then you start saying, 'What about this?' When he gets it, it's gold. And it's so totally Bilbo."
Sir Ian McKellen, who stars as Gandalf in the upcoming film, recently said it will blow viewers' minds.
He told Entertainment Weekly: "A lot of people weren't even born when we were filming Lord Of The Rings and only know the movies from watching them on DVD.
"They'll see Middle Earth on the big screen in The Hobbit, and I guarantee there will be a lot of minds blown wide apart."
Meanwhile, director Jackson said of the differences between characters in JRR Tolkien's original novels and in the films: "In the movie we want these characters to have storylines and a little more substance than they do in the book.
"Almost everything we're doing is from Tolkien somewhere, whether it's in the book or the subsequent development that wasn't published in The Hobbit itself."
The September issue of Empire is on sale now.