Oneal Morris, the so-called "Toxic Tush" nurse, has been charged with manslaughter in Florida after one of her patients died following her controversial "butt shot" treatments.
Morris, 32, hit the headlines in March after authorities accused her of injecting flat-tyre sealant and super glue into the buttocks of woman seeking to cosmetically increase the voluptuousness of their derrieres.
Morris was already facing charges of unlicensed practice of medicine after three of her patients became ill.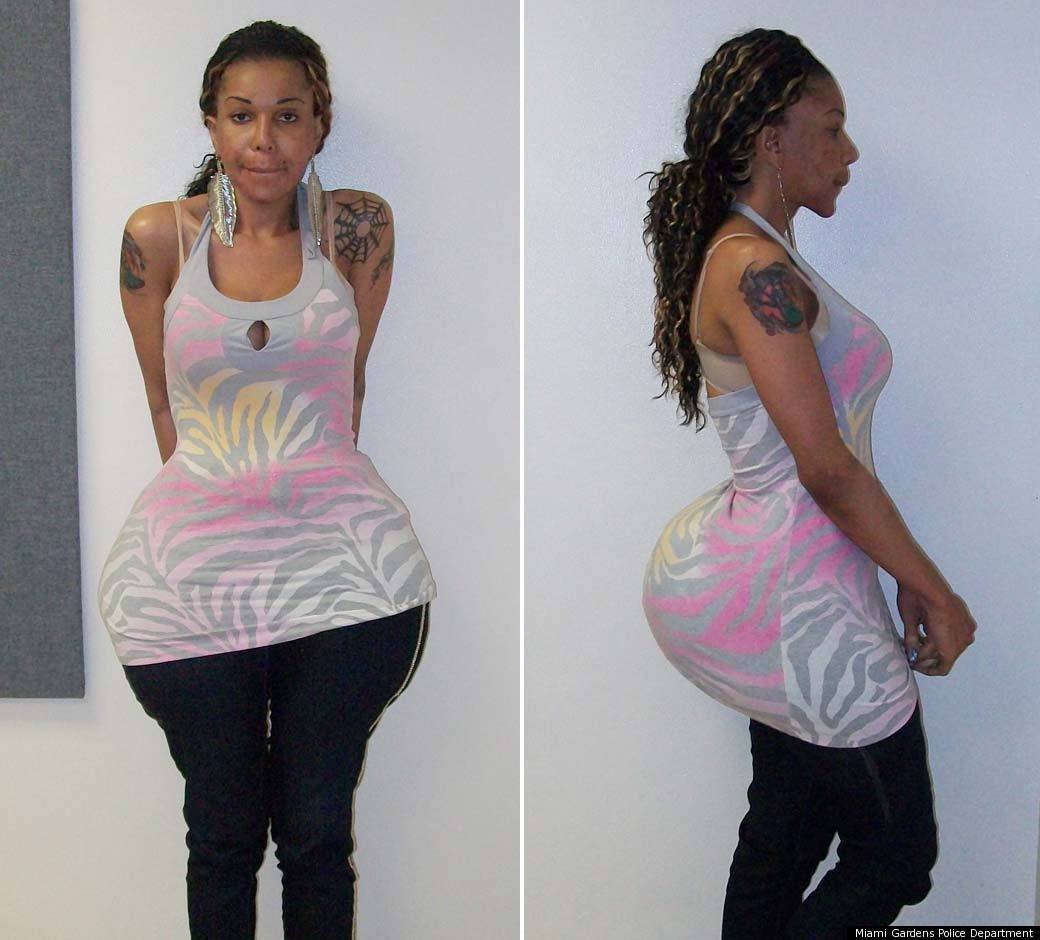 Oneal Morris faces a charge of manslaughter following the death of one of her "patients"
Shatarka Nuby, 31, complained that the skin around the site of her injections had turned black and hard before dying of complications arising from "massive systemic silicone migration" in March, an assistant medical examiner said.
Morris, a transgender woman known as "Duchess", was allegedly paid hundreds of dollars by Nuby to visit her house and inject her buttocks, hips, thighs and breasts with the toxic substances.
Two other victims, Lournise Linton, 41, and Pheilia Parker, 36, claim that they met Morris in a Motel where she presented herself as a genuine medical professional with a nurse uniform and ID.
The murky world of "butt shots" has recently been exposed in a book by ample rear-ended former exotic dancer Vanity Wonder