Optician chain Specsavers appears to have won the hotly-contested gold for Olympic advertising with an all-time great advert poking fun at the Korean flag mix-up before the women's football on Wednesday.
The advert, which follows in the long line of "should have gone to Specsavers" catchphrases, cunningly works its way round the now notoriously tight advertising regulations for the Olympics, which have seen shops take down displays and an 81-year-old withdraw a knitted doll from a church sale in a case of "Olympic correctness gone mad."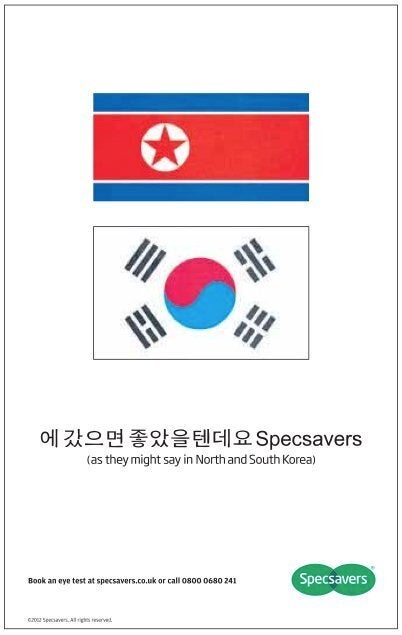 Also making the rounds on Twitter is an advert that may or may not be a mock-up, purporting to be an advert by the condom company Durex.
The advert, which utilises the five rings of the Olympic logo to clever effect, wittily proclaims "Usain - not every man wants to be the fastest in the world".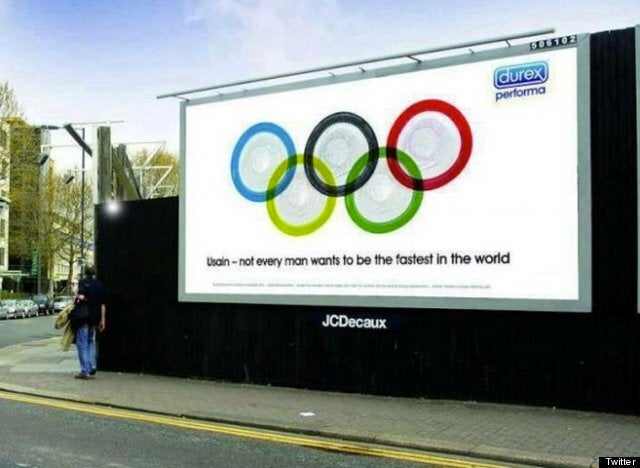 The ad reads "Usain - not every man wants to be the fastest in the world"
Should the advert be real it might not last very long if the International Olympic Committee catch wind of the unofficial use of the trademarked logo.
Seen any better Olympic adverts? Let us know in the comments below.
Related