Welsh footballers Ryan Giggs and Craig Bellamy have been heavily criticised by the public for their refusal to sing the British national anthem at the start of Team GB's opening Olympic match against Senegal on Thursday night.
Despite being the Team GB captain and playing under the Union Jack, Giggs and teammate Bellamy remained tightlipped as the rest of the team sang a rousing rendition of 'God Save The Queen'.
The snub comes in the same week that two players from Team GB's female team, Scots Ifeoma Diek and Kim Little, also refused to sing the national anthem in their opening Olympic match against New Zealand.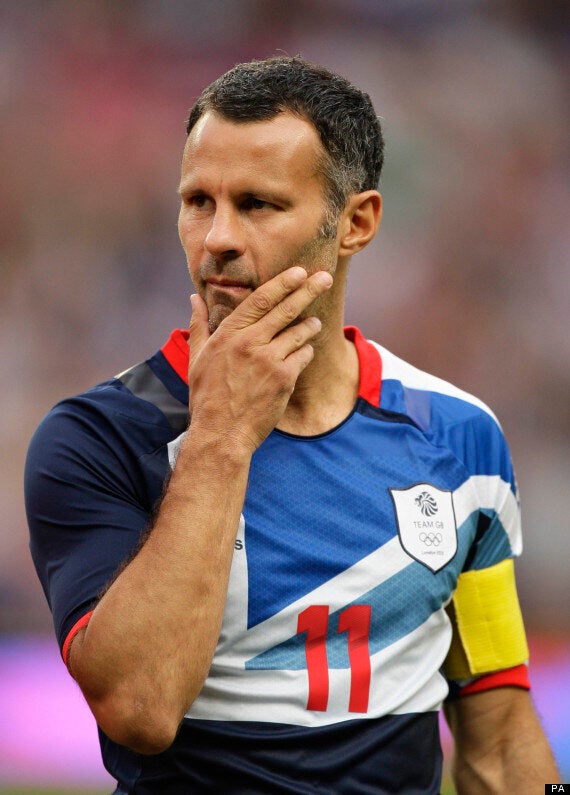 Ryan Giggs refused to sing the national anthem at the beginning of Team GB's opening match
Football fans and patriots turned to Twitter to express their outrage with people branding the anthem dissenters as "small-minded little nationalists", "idiots" and "un-British".
Others however supported the players decision not to sing, pointing out that it could be seen as inappropriate for Welsh and Scottish players to sing what is the de facto English national anthem. Others compared the outrage to the forced patriotism exhibited in the dictatorial state of North Korea.
A closer examination of 'God Save The Queen' shows that for the Scottish at least, their refusal to sing could be legitimate. The fifth verse contains the line 'Rebellious Scots to crush'.
Despite the hosts taking the lead in the 20th minute, the match ended 1-1 after Senegal scored a late equaliser.