Newlyweds Rochelle Wiseman and Marvin Humes were spotted for the first time as husband and wife while leaving their hotel.
Although we haven't been treated to any wedding pics (yet) we are pleased to say that we have been treated to a glimpse of their wedding rings.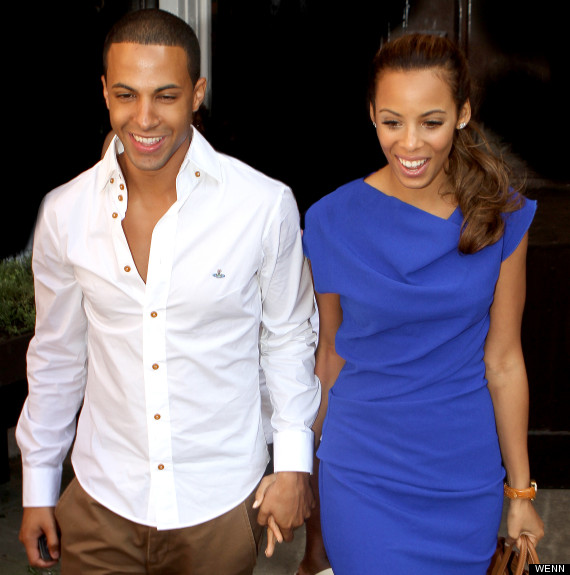 The best looking couple in showbiz? We think so
Well dressed as ever, Rochelle wore a bright blue dress and Marvin wore a white shirt and camel-coloured trousers.
The couple tied the knot on Friday in Blenheim Palace in Oxfordshire.
After months of speculation over when they were going to do it, Olly Murs let the cat out of the bag speaking on Capital FM.
"I'm there on Friday," he goofed. "Very, very excited about it. I think the whole country knows when their wedding is, so I'm looking forward to it.
"I'm looking forward to seeing some people I haven't seen in a while. It's going to be a really interesting day. I hope I don't get too many drinks down me because I've got a gig the next day so I need to be on my best behaviour."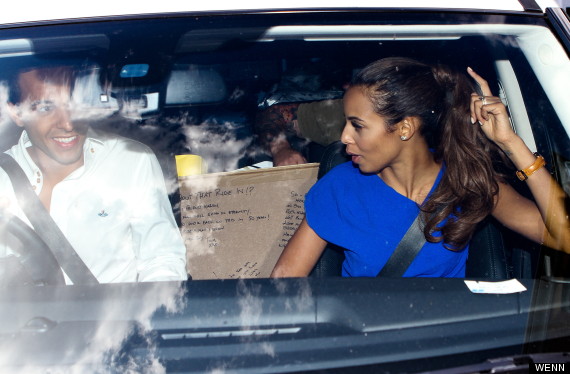 The couple were snapped leaving their hotel
Their guest list included the likes of One Direction, Tulisa, Pixie Lott, Nicola Roberts, Diana Vickers, Reggie Yates and Fearne Cotton.
Rumours are that JLS boys were the ushers, while The Saturdays ladies were bridesmaids.
We want wedding pictures. We want wedding pictures.