"There was one lady who was hyperventilating a bit when she realised it was Mr Bates," says Downton Abbey's leading man Hugh Bonneville, talking about his latest trip to LA with co-star Brendan Coyle.
"We calmed her down, gave her a cold drink and she was fine," he assures us.
"I'm always so chuffed to have people stop us. People have invested so much emotionally into this show from all round the world, America being no exception.
"They care so much about these characters and these stories," explains the head of the family in Lord Julian Fellowes' hit period drama.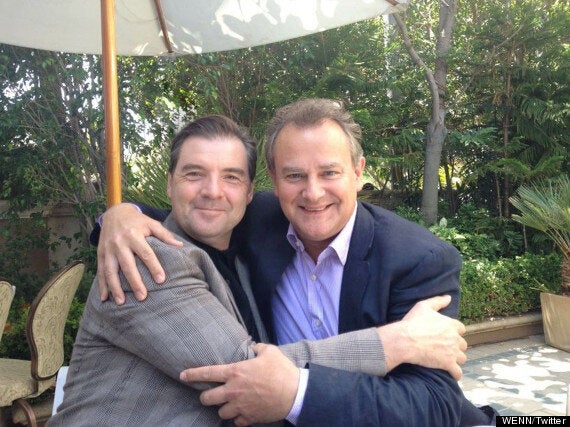 Brendan Coyle plays Mr John Bates and Hugh Bonneville plays the Earl of Grantham
Does he find English fans are any different in voicing their adoration towards him as the aristocratic Earl of Grantham?
"Over here people are much more circumspect about saying 'I really enjoyed the show' and we're a bit more cautious and don't want to intrude in someone's space. Yet if you're in a supermarket you know damn well that it's happening and you think 'let's get it over with because I want to get the peas.' And they always say, 'I'm really sorry,' but why apologise? It's a lovely thing."
Bonneville and his on-screen American wife Elizabeth McGovern, who joins him round the table at the press launch of Downton series three, are set for some hard times ahead and there's also a new and demanding character thrown into the mix by way of Lady Grantham's mother Martha, played by Hollywood legend Shirley MacLaine.
How did McGovern feel when she found out her mother in the show was to be played by MacLaine?
"I was in LA when I heard that news sometime around the Golden Globe Awards, I was thrilled," she tells us now.
Remembering MacLaine's arrival on-set at Highclere Castle, where part of the show is filmed, McGovern says: "She did not let any of us down, she kept us all laughing.
"She was so excited to be on the show and she knew every character and she screamed every time she saw someone she knew. She was just a complete enthusiast."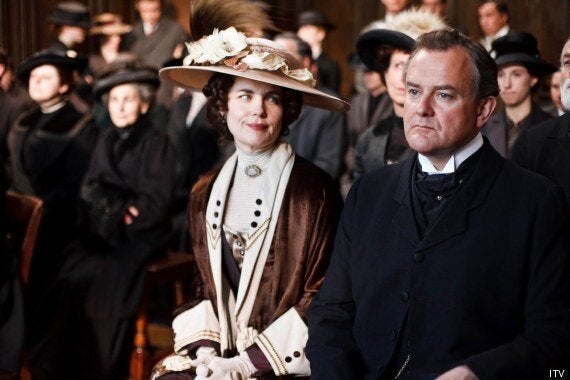 The Earl and Countess of Grantham
Bonneville adds: "It was real joy to see her and Maggie sparking off each other in front and behind camera, they just kept us all entertained."
Now that Downton has become so popular Stateside - it recently became the most nominated non-US show in Emmy Award history - will Bonneville be leaving the UK behind for big screen glory?
"I feel my roots are here [the UK], but frankly these days we're all so global, as long as I've got a visa and a paycheck I'll go anywhere."
PHOTOS: Take a look back at Downton Abbey series 2...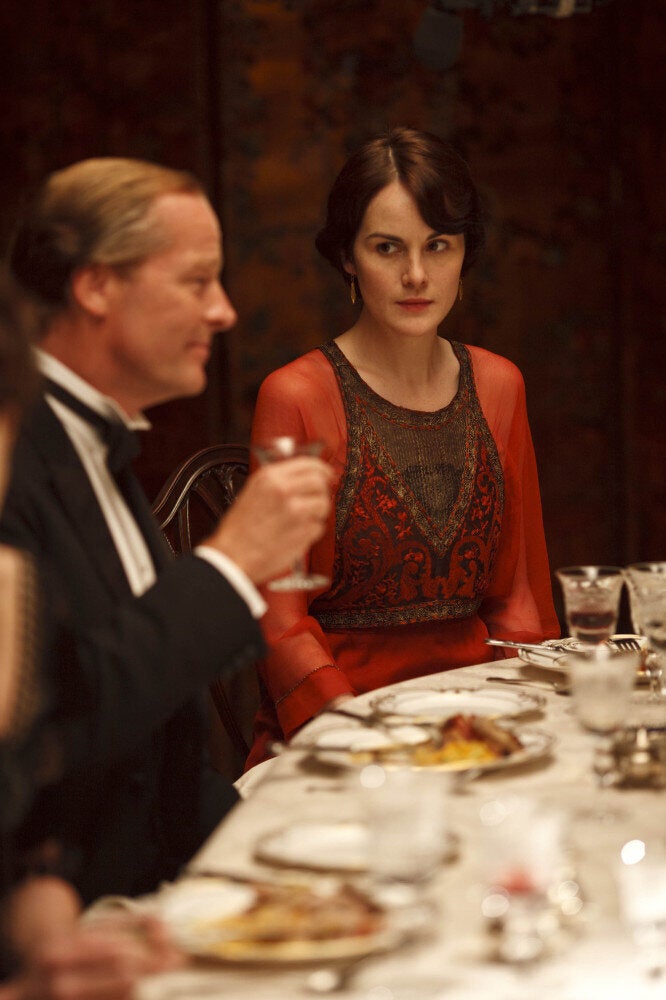 Downton Abbey series 2
Related