Britain's Chris Hoy may have earned the moniker "Golden Thighs" for his 27 inch limbs, but these specimens are truly eye-watering.
The owner of the bulging pair on the right is German cyclist Robert Forstemann, who posed up alongside fellow compatriot Andre Greipel.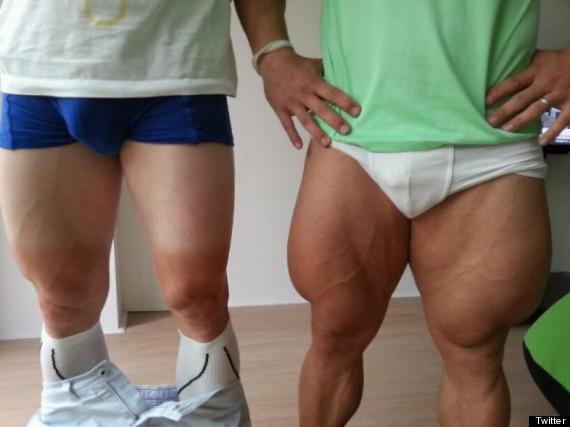 Aye carumba: Robert Forstemann (left) wins this 'quad off' against Andre Greipel hands down
New Zealand cyclist Greg Henderson documented the "quad off" on his Twitter feed, noting: "You thought Greipel has a big set of legs…"
And judging by those tan lines, Forstemann has either been on a spray tan binge or is training in only the briefest of briefs. More tea vicar?
London 2012 Pictures: The Action From Day Three Of The Olympics