After appearing on the big screen in Battleship, it looks like Rihanna might be after a role in the next Bond movie judging by these snaps of the singer.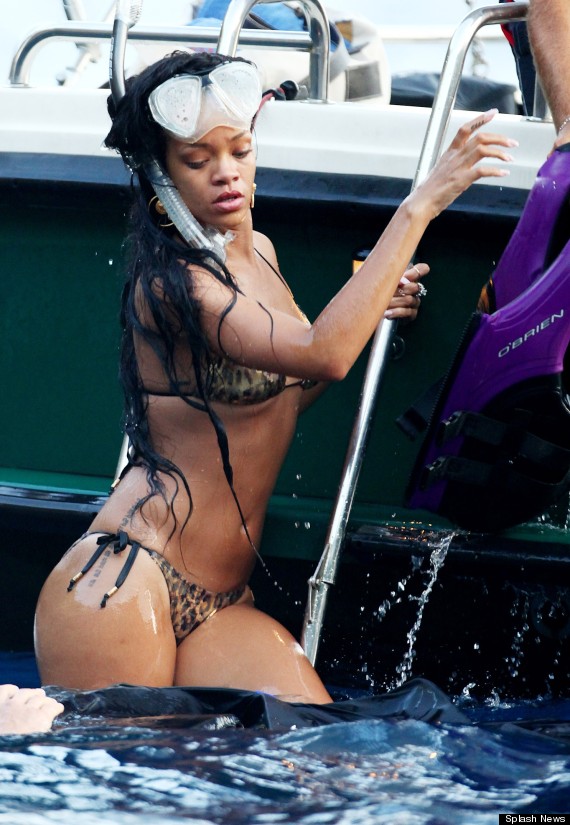 RiRi - who is on week three of her hols aboard a yacht in the Mediterranean - was spotted enjoying a spot of snorkeling off the coast of Portofino, Italy.
And in typical RiRi fashion, the party loving singer was later seen drinking champers - from the bottle, natch.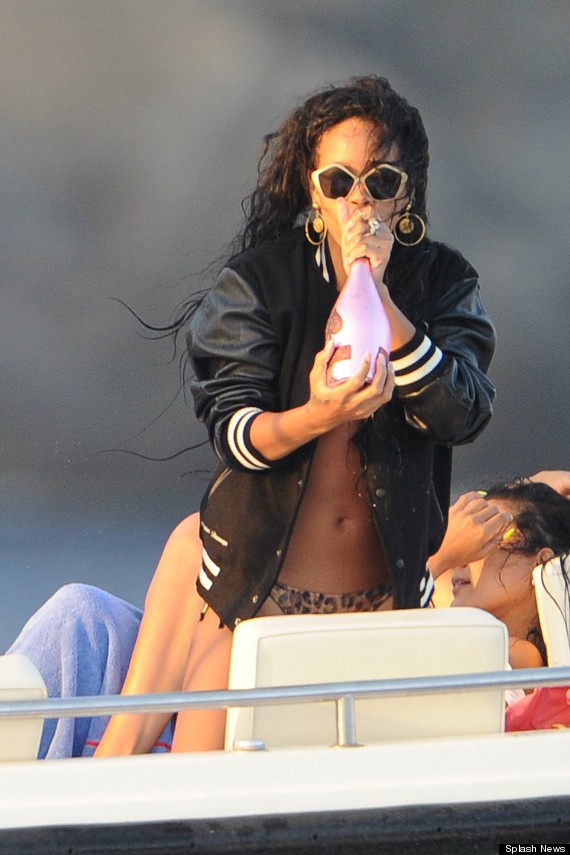 The pics come just days after the US singer invited British star Tinie Tempah on to her yacht.
According to The Sun, the pair chatted about collaborating over a slap-up meal.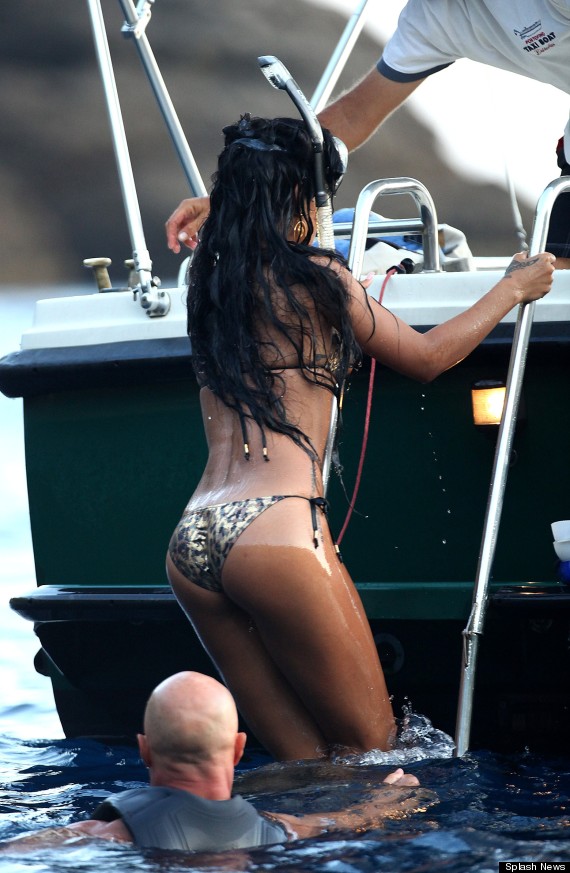 A source told the newspaper: "Rihanna loves Tinie's music and is fond of him as a person, too.
"She's very keen to work with him at some point, which was discussed at length over dinner.
"Obviously, eating took up a small part of the night as he joined her crew on yet another wild night. It won't be one that he will forget in a hurry."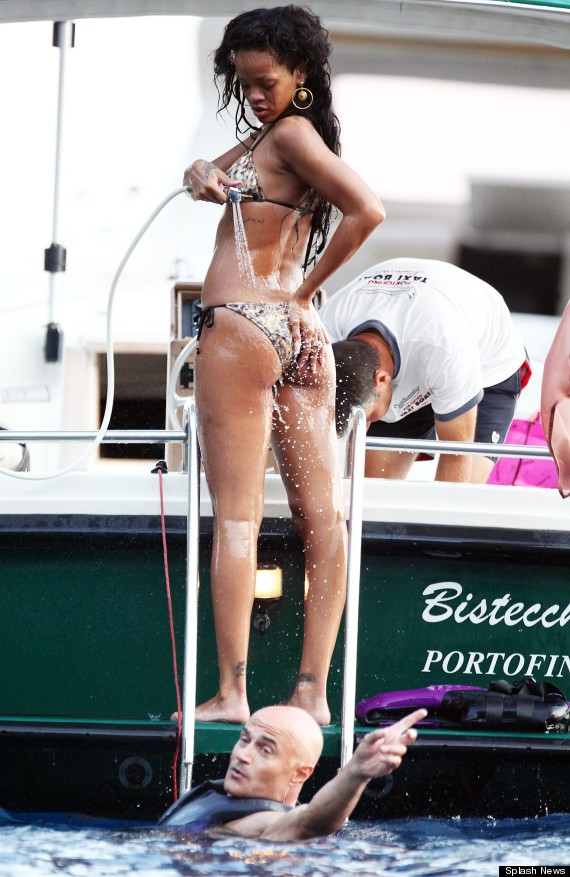 Rihanna's been making the most of her time off from the pop world and has been partying into the wee small hours aboard her yacht every night.
Last week she broke a toe after trying her hand at making cocktails and dropping a bottle on her foot.
Tweeting about the mishap the morning after, she wrote: "Bartending last night, dropped a bottle, broke it, my foot is still bleeding!!!"
> IN PICS: CELEB BEACH BOYS