Chris Brown's album Fortune has been slammed as "repugnant", "misogynist" and rated with "no stars ever" in a scathing review.
Reviewing the album for Australian magazine X-Press, Chloe Papas wrote: "Chris Brown has released his fifth studio album — a 19-track repugnant record that we can only hope will be his last."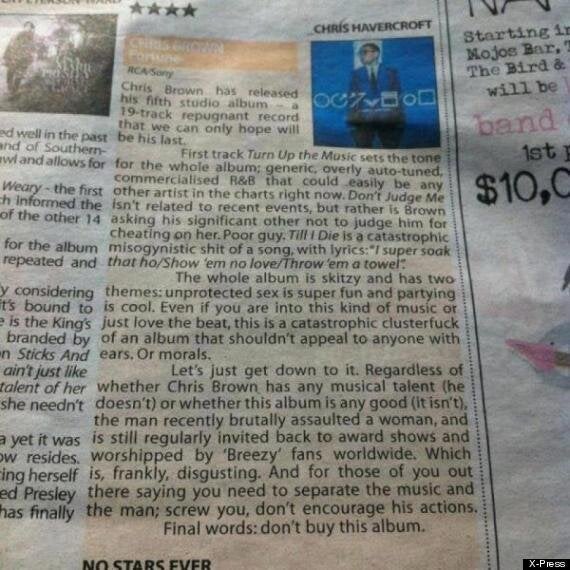 Music critic Papas labels one of Chris' songs "misogynist" and argues that the album has two messages: "Unprotected sex is cool and partying is fun."
She continues: "Regardless of whether Chris Brown has any musical talent (he doesn't) or whether this album is any good (it isn't), the man recently brutally assaulted a woman, and is still regularly invited back to award shows and worshipped by 'Breezy' fansworldwide. Which is, frankly, disgusting."
"Final words: don't buy this album," she adds.
What do you think - should Chris get judged on his music alone?