Lady Gaga, as we know, likes to push the envelope marked 'creative' in everything she puts her name to, and the ads for her forthcoming fragrance, Fame, are no exception.
Well, a hyper real, air-brushed-to-within-an-inch-of-her-life Gaga would just be plain wrong, wouldn't it? (Hello Madge, Kylie et al).
So, after posing in her birthday suit with just a few well-placed mini men to cover her modesty in the first ad, she's embraced her kinky side in the second - and gone hell for rubber.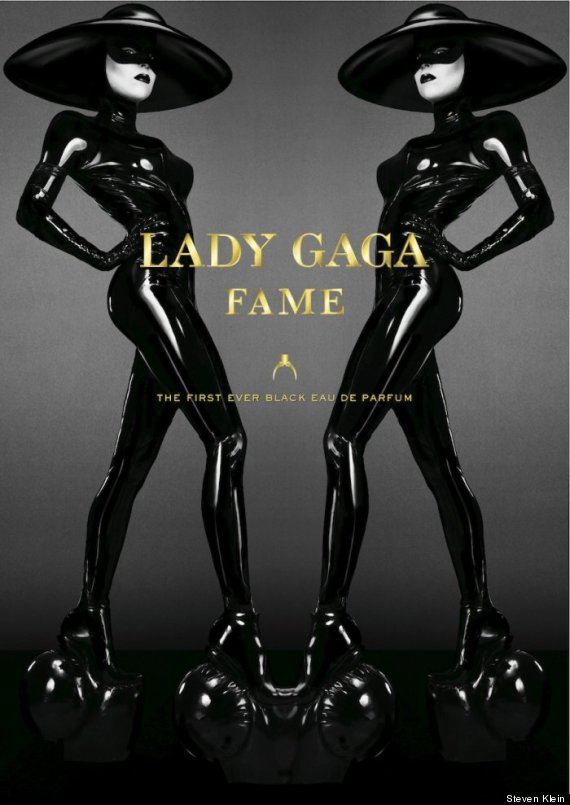 The shot - taken by photographer Steven Klein - sees the star posing in a skin-tight rubber catsuit, complete with bubble heals, natch.
Oooh, we bet they rubbed like hell.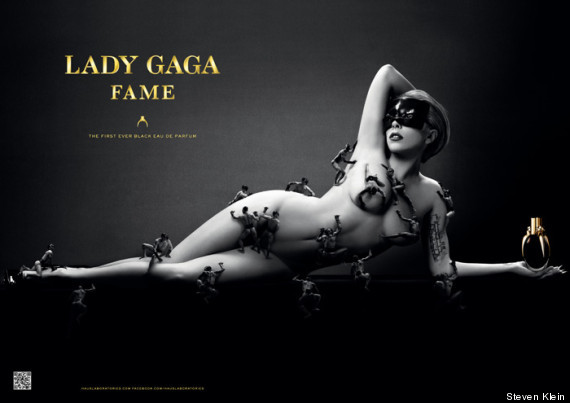 The first ad for the Fame fragrance
Meanwhile, Gaga's little monsters are in right old lather after their glorious leader was snubbed in the noms for this year's MTV VMAs.
Her videos for Marry The Night and You And I were both eligible but failed to receive any nods despite Gaga's dominance of the awards for the last three years, where she has won 13 gongs in total.
"VMAs are nothing without Gaga" began trending on Twitter when the news of her snub broke.