Never mind missing out on a medal in the synchronised diving - Tom Daley has made up for it by flirting with his dream woman - Cheryl Cole!
Tom has made no secret of the fact he is just a little bit in love with Chezza (he even has her calendar pinned up on his bedroom wall), so his teenage boy dreams came true last night when she tweeted him to tell him how "amazing" he is.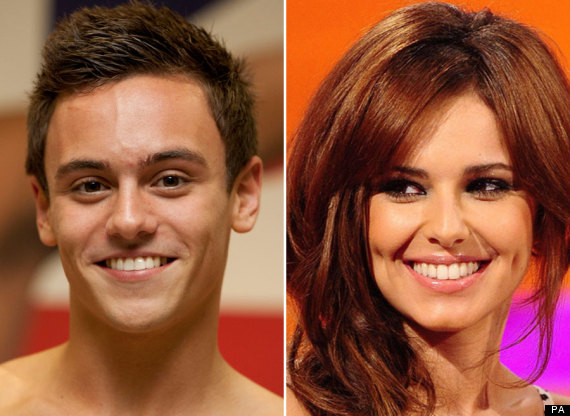 Becoming the latest in a long line of famous ladies to declare her love for the diver, Cheryl told Tom: "I think you are amazing! Will you teach me how to swan dive?"
Tom replied: "Of course!!! But first you need to follow me ;)"
And with that, she did.
Are we getting too ahead of ourselves imagining how beautiful their children would be? Yes? Ok, we'll calm down. Tom has previously spoken about his crush on the singer, revealing where he would take her on a date in an interview with Heat magazine earlier this year.
"I've fancied her since The X Factor. She is just so sexy and my type," he said.
"[Our date] would definitely be in Plymouth and I would take her for a hot-air balloon ride that ended with a BBQ on the beach in the sunset. It's not very glamorous, but I think she might like a change."
> CELEB PICS OF THE DAY