Police have appealed for any information on a car in which a body was found in the hunt for missing oil executive Carole Waugh.
The car, a blue Volkswagon Golf, was in a lock-up garage in Lime Court, New Malden on Thursday. The body, which has yet to be identified, was found inside.
A post-mortem examination began at noon today.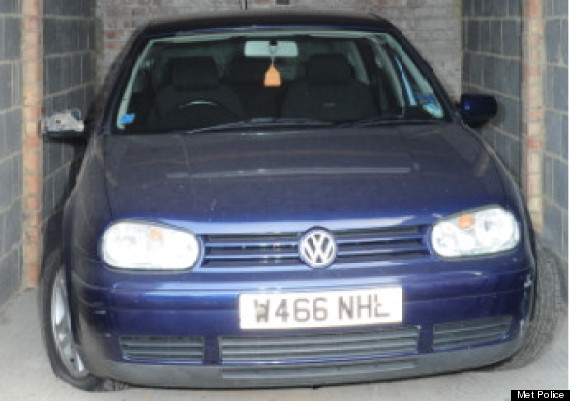 Police are appealing for any information about this blue VW Golf
DCI John McFarlane of the Homicide and Serious Crime Command said: "The vehicle is a blue VW Golf, registration number W466 NHL.
"We need to hear from anyone with information on the car, particularly since April this year. Anyone who can assist us on where it has been since then, or can advise on anyone with a connection to it, should come forward."
Waugh has been missing since mid-April. Her property and identity have been the repeatedly targeted by fraudsters.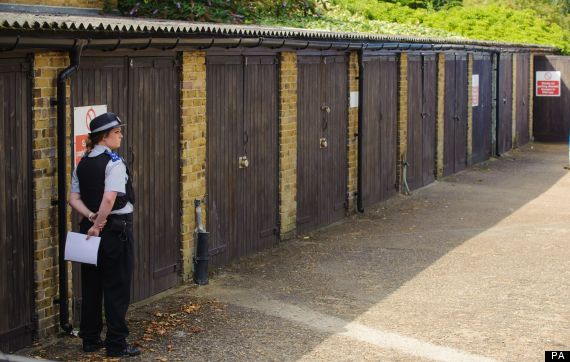 The garage where the body was found
A man posing as Waugh's brother tried to sell her flat and dubious financial transactions in the region of £280,000 have also been made her bank accounts.
Miss Waugh, who owned a flat in Harrowby Street, Marylebone, was reported missing by her family on May 7. They last saw her at a family party in mid-April.
She had lived and worked in Libya for a number of years, but returned to London in 2008 and would regularly visit relatives in Durham and Cumbria.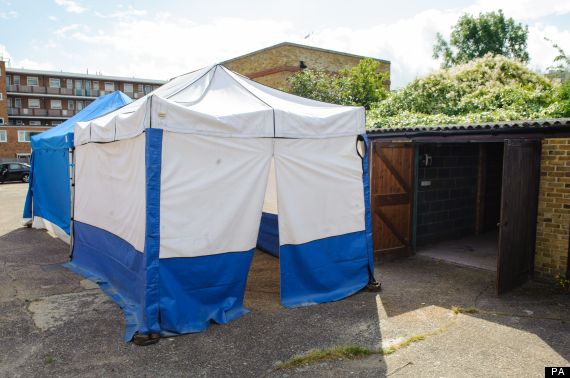 A police forensic tent outside the garage
Police announced on Wednesday that Miss Waugh's disappearance was being treated as a murder inquiry and arrested a 47-year-old man on suspicion of kidnap, conspiracy to defraud and murder.
Police have been following a number of different lines of inquiry in the investigation including the possibility that she worked as an escort.