A store overlooking the Olympic Park has begun charging customers for the privilege of looking out of its main viewing window.
The John Lewis store in Westfield, which neighbours the site in Stratford, east London, introduced the £2 charges on Sunday. Customers are promised "panoramic views of the London 2012 park" from the viewing gallery on the third floor.
Binoculars are on offer and visitors are treated to views of the Olympic Stadium, the Orbit tower and other venues but some customers have taken exception to the charges.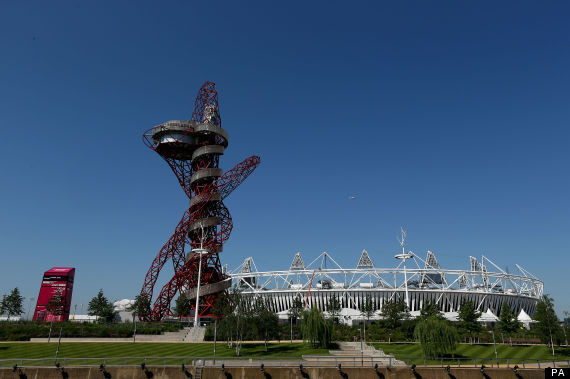 The John Lewis store in Westfield overlooks the Olympic Park
Paul Atack, 65, from Doncaster, South Yorkshire, said: "I've come all the way down to London to see the Olympic Park.
"I'm surprised that I can't even get near it. The park volunteers told me to go to John Lewis but I didn't expect to be paying for it."
A spokeswoman for John Lewis confirmed the fee had been introduced.
She said: "We are charging a small fee as a way of managing shoppers and those who just want to use the viewing platform."
John Lewis chose the location of the store partly because it would have a great view of the Olympic Park.
A spokeswoman added that any profits taken from the viewing gallery will go to London charities such as housing provider East Thames Potential and homeless charity Cardboard Citizens.