Michelle Keegan is reportedly dating her Coronation Street co-star Ryan Thomas, despite her pop star ex Max George calling her up daily for another chance.
The Wanted hunk has been branded a love cheat after he was spotted kissing a pretty brunette, and it was also reported that he had been sending steamy texts to an ex-girlfriend while he was still in a relationship with the actress.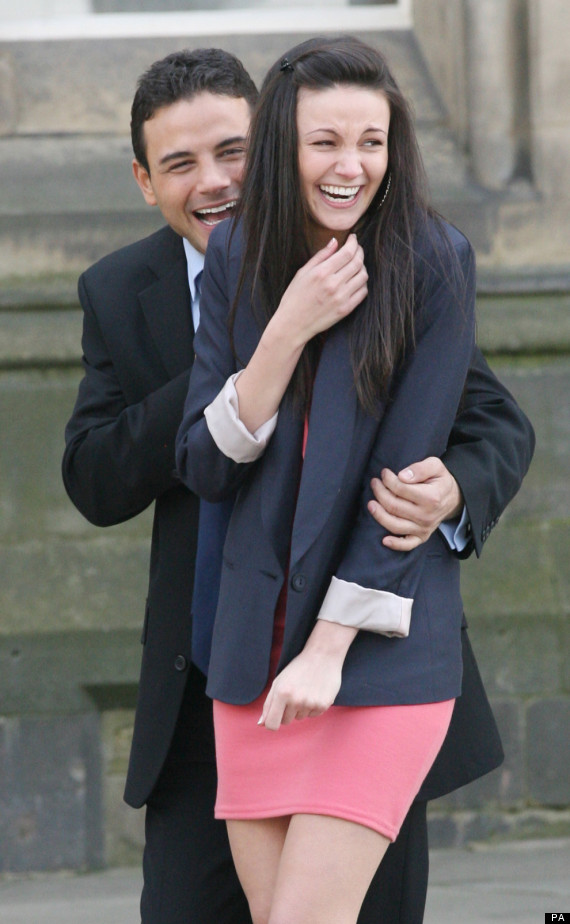 Michelle and Ryan film Coronation Street
However, Keegan is getting over her heartbreak after turning to actor Thomas, with The Mirror claiming the pair have enjoyed intimate dinners together.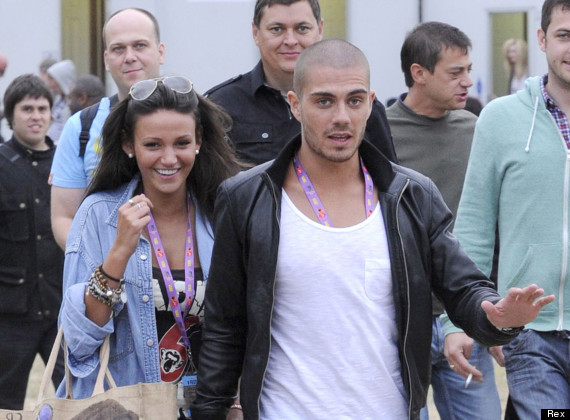 Michelle and Max at V Festival in 2011
A source said: "Michelle and Ryan have always got on extremely well, but until now have only ever been good friends. Ryan was with Tina O'Brien and then Michelle got with Max, so even if they had wanted to get together they wouldn't have been able to.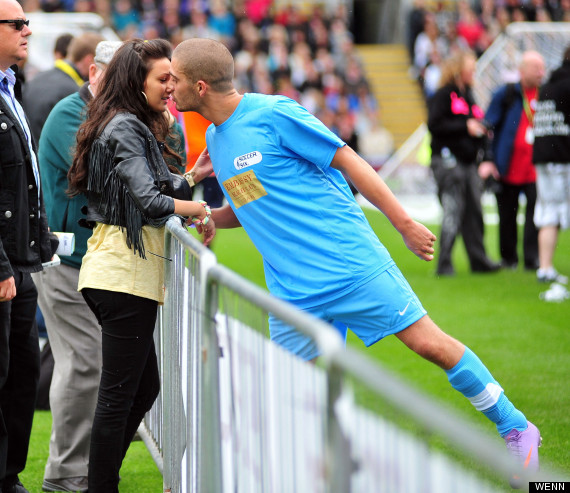 Michelle and Max share a kiss at a football match
"But since Michelle ended things with Max about a month ago she has been spending a lot of time with Ryan. At first it was just as friends, but things have started to develop and their feelings for each other have become stronger. They've been out on a couple of dates and are taking things slowly. At the moment they are just two young people, letting things happen naturally."
The source added: "The Manchester celeb scene is fairly small and everyone knows everyone else's business. If they decide to take things further it would soon be common knowledge."
George's ex Bobbi Aney claimed last month that she shared explicit phone messaged with the singer while he was in a relationship.
She said: "I knew it was wrong but the thrill of knowing he was with somebody so beautiful and was coming back to me was overpowering. I'd often say, 'Max, you have a girlfriend and she's gorgeous'. He would say, 'I know, I know' but then send me another text. Sometimes our phone calls would be quick and brief. On other occasions I would kind of egg it on. The texts, they were often very graphic. Max is very sexually confident and knows what he wants. It was very much about him saying, 'Tell me how much you love it.'"