With those doe-eyes, that mane of dusky hair and coltish limbs, it's no surprise this is the new face and body of luxury lingerie retailer Agent Provocateur.
Scroll down for more steamy shots of Mónica in her scanties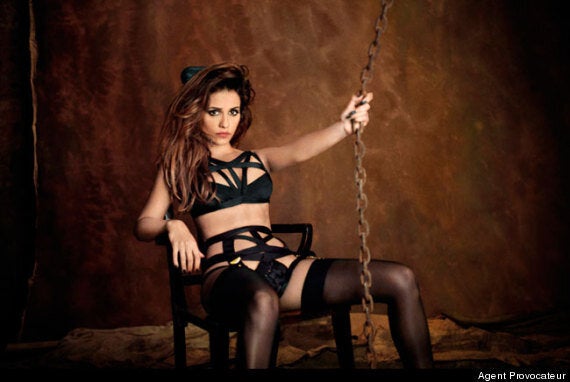 Mónica Cruz is reclines in a rather complicated looking ensemble
Agent Provocateur's Creative Director, Sarah Shotton said: "The film is glamorous, dark and mysterious. It is set in a gothic underground space, brought alive by Mónica Cruz's frenzied and fantastical performance. Mónica is a beautiful embodiment of the Agent Provocateur brand, knowingly sexy and empowered by her own sensuality."
The film's writer and director Tim Pope said: "Obviously Agent Provocateur is a dream brand to work with. Creatively, the experience reminds me of my old days of making videos for people like Iggy Pop, David Bowie and The Cure, as it's all about pushing the envelope and getting noticed in a feisty and look-at-me way. "
Far from morbid and gothic, the collection sees figure-defining styles enhanced by layering lace with ruffles.
Cruz, 35, is a professional dancer and actress and is following in the stiletto-clad footsteps of Kate Moss, Rosie Huntington-Whitley and Helena Christensen by modelling for the brand.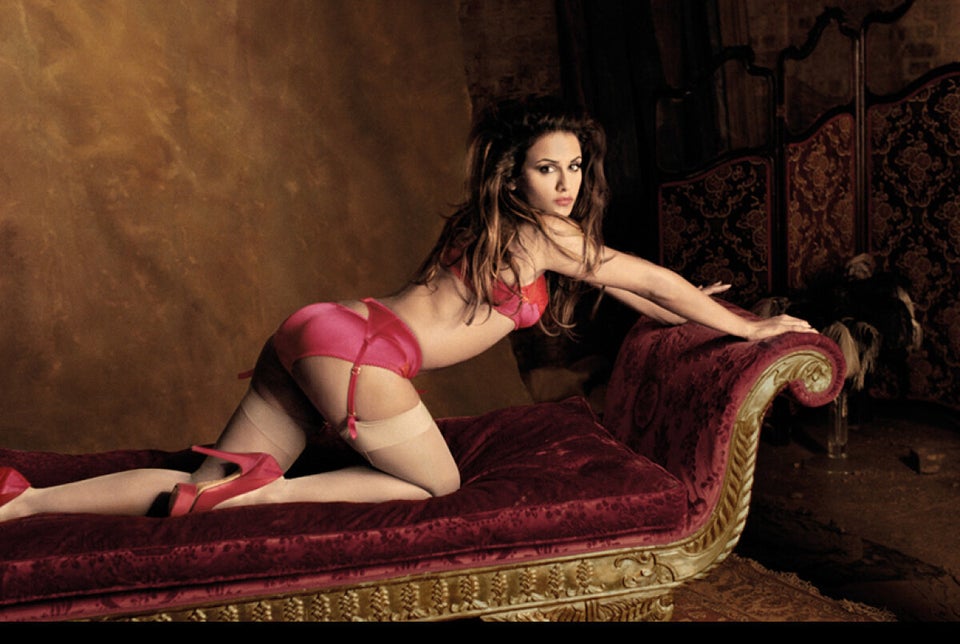 Monica Cruz in Agent Provocateur