Ever the doting father, David Beckham treated his young sons to a trip to beach volleyball yesterday.
The heartthrob was pictured playing around with his youngest boys, Romeo, nine, and Cruz, seven, at London's Horseguards Parade.
Cue collective swoon ladies (and gents).
The Beckhams fooling around
The footballer spent his evening entertaining the little 'uns - pulling faces, wiping their mouths from what we can only assume is an infamous London 2012 hotdog, and giving them both a cuddle.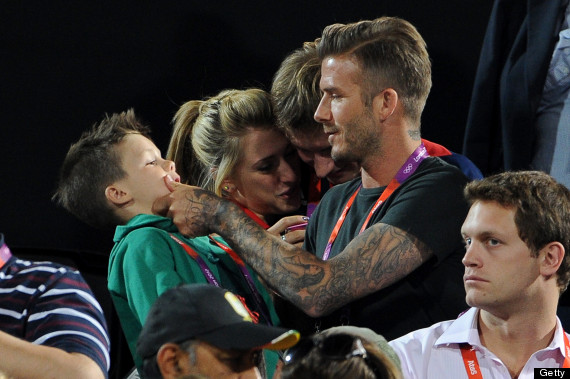 Messy pup
The uber cute little 'uns are looking more and more like their dad everyday.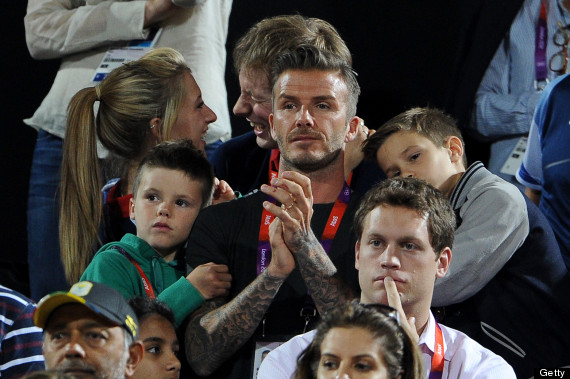 We wish he were hugging us instead
While we all know how much Becks dotes on his family, we can't help but suspect his eagerness to distract was somehow related to Olympic gold medalist Laura Trott smooching just inches behind him.
Oh yes, it seems that Laura is the only woman in the world who doesn't have eyes for DB.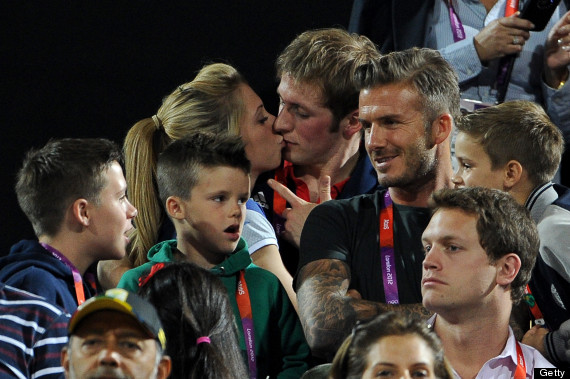 Laura Trott snogging
The 20-year-old was snapped snuggling up to fellow Team GB cyclist and two time gold medallist Jason Kenny, while Becks was sat just inches in front of her.
She's clearly got the hots for the 24-year-old teammate - any other woman would be staring right into the back of David's head, salivating.
The cyclist did eventually snap out of it though we are pleased to say. And had a snap or two with the star.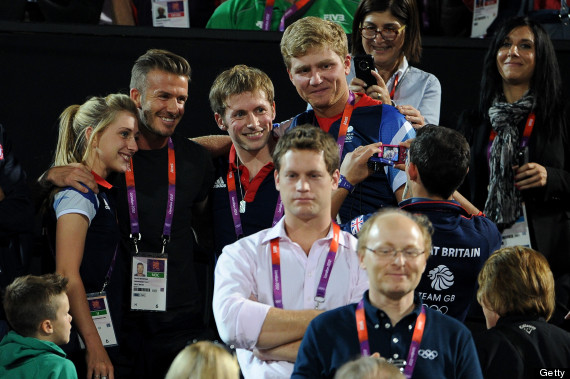 Star struck
She Tweeted about the relationship after being pictured: "So yes its out there me and @JasonKenny107 are dating. Been a little while now just didnt want the distraction before the games x"
Becks has had quite a high profile in London 2012. Anyone remember that speed boat moment? (We hope this never gets old.)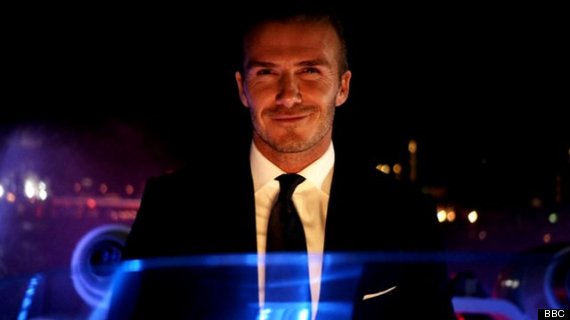 Someone throw a bucket of water over us