You've got a holiday booked - so now it's down to sorting out the important things: what you're going to read, and what you're going to wear.
With a great line up of summer books and the daunting prospect of getting near-naked in front of strangers, neither can be an easy decision.
However, one blog has set out to make that both a whole lot easier. Kate Imbach's Matchbook website shows, in beautiful simplicity, a book cover, its swimwear equivalent and the novel's first line.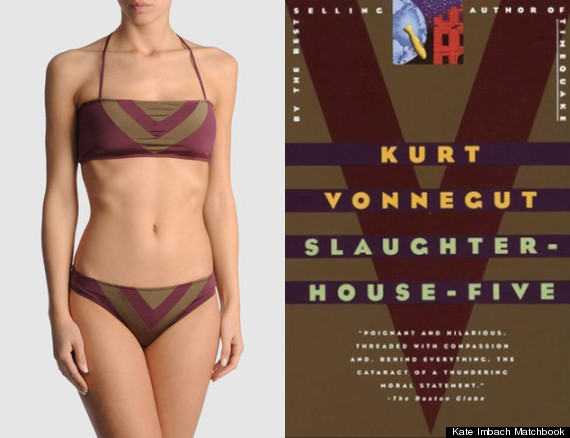 Perhaps the bikini designer was a fan of Vonnegut?
She tells HuffPost UK the idea came, not unsurprisingly, from seeing a stylish bibliophile who had matched her book and bikini on holiday.
While the likes of Slaughterhouse Five provide the most "mind-blowing" matches, Kate says that they're not always that easy to partner.
She says, "the cover of The Ice Storm is my all time favourite, but it's a tricky one to match. And I like Pet Sematary, too. It doesn't match the same way the others do, but it's funny."
According to Kate, the best covers "communicate what the book is about and make you want to pick up the book and read it. It's an art." Perhaps the same qualities of a good piece of swimwear?
What do you think of the matches? Check them out in our gallery below.