This snap of an owner tenderly cradling his arthritic dog in the warm waters of a lake in order to lull him to sleep will melt your heart – and so will the story behind it.
The picture shows John Unger and his dog Schoep lying in the waters of Lake Superior.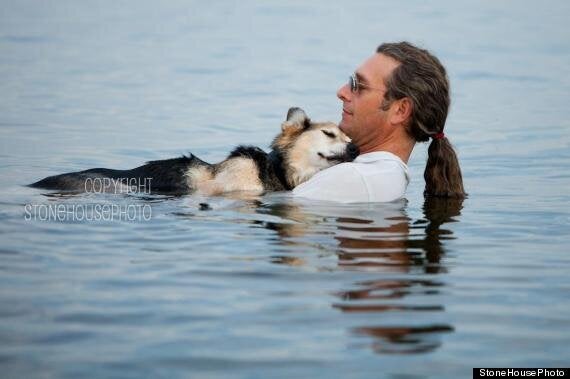 Tender: John Unger gently cradles Schoep in the warm waters of Lake Superior
After learning water was therapeutic for Schoep's condition and helped him to sleep, Unger began taking his beloved pet to the lake to make him comfortable.
Explaining the circumstances of the picture, she wrote: ""This is 19-year-old Shoep being cradled in his father's arms last night in Lake Superior.
"Shoep falls asleep every night when he is carried into the lake. The buoyancy of the water soothes his arthritic bones. Lake Superior is very warm right now, so the temp of the water is perfect. I was so happy I got to capture this moment for John. By the way, John rescued Shoep as an 8-month-old puppy, and he's been by his side through many adventures."
The picture quickly went viral, and by Friday had received over 300,000 "likes" and nearly 200,000 shares.
"My mother has a saying, 'Everything is for the comfort and convenience of the dog.' John is a prime example of this."
She added: "I want people to identify with this photo, and remember a time when they felt safe, loved, and cared for.
"Then I want them to channel those feelings and pay it forward! There is way too much negativity in this world - maybe with this one photo we can start to change things just a tiny bit."
After Schoep's story went viral, John spoke of his bond with his dog to the Duluth News Tribune. He recounted how a break-up with his then-fianceé left him feeling suicidal, and even lead him to the water's edge in Lake Michigan.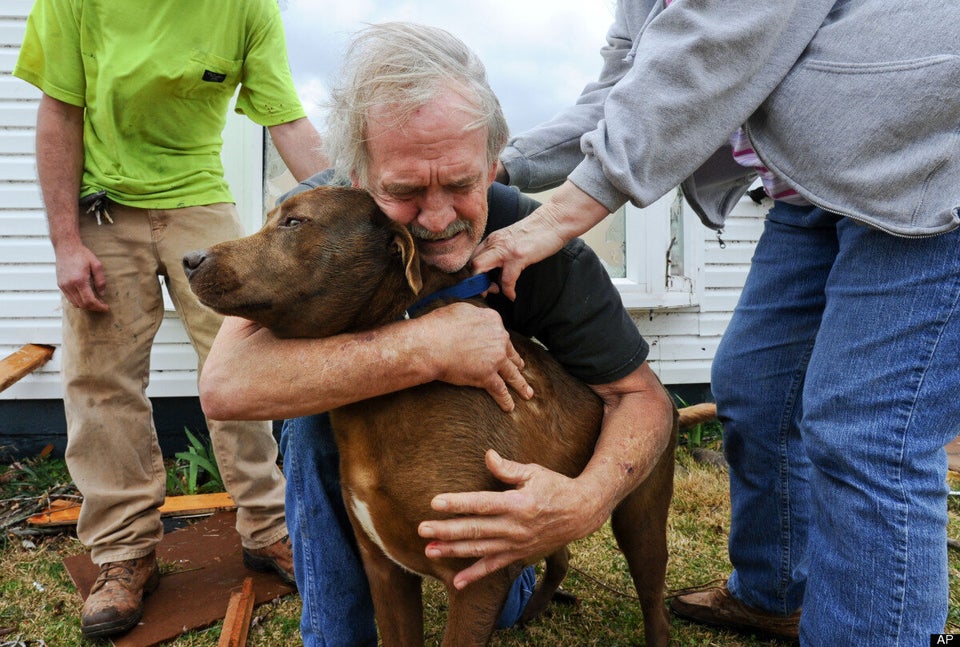 13 Awesome Animal-Human Reunions