We all know what Usain Bolt said after his record-breaking 200m race win - that he was a living legend.
Now his jokey aside to a London 2012 volunteer made before the race has been revealed too.
The world's fastest man asked teen Games Maker Chantel Grey: "Do you want to run it for me?"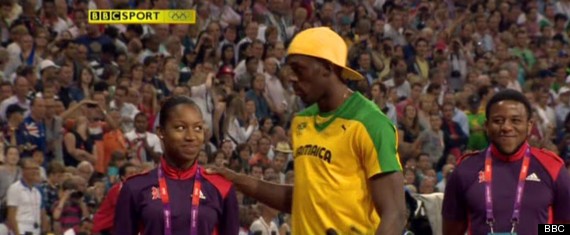 Bolt out of the blue: The volunteer didn't expect the runner to talk to her
Grey, 17, told The Sun Bolt joked with her on the starting line before making history: "Usain asked me, 'How are you doing today?' I couldn't believe he was talking to me. I said I was feeling nervous for him because he had a big race.
"He then said to me jokingly, 'Do you want to run the race for me?' I couldn't stop smiling as the world's fastest man was talking to me."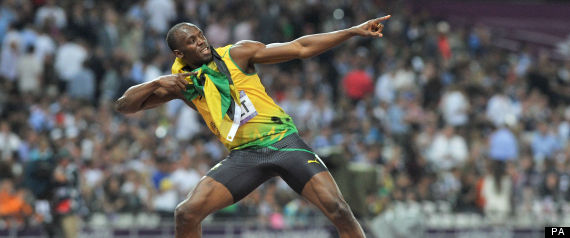 Bolt kisses the track at London's Olympic stadium after re-writing history He then performed for the cameras with some push-ups He milked the applause from the 80,000 crowd at the Olympic Park Camera phones were out in the thousands for Bolt who celebrated with the crowd
On Thursday Jamaica's Bolt, 25, became the first man to win the Olympic sprint double twice in succession.
Having won the race, modest Bolt said: "It's what I came here to do," adding: "I'm now a legend. I'm also the greatest athlete to live."
Before the 200m race pressure had been on Blake, 22, who was the fastest qualifier.
But Bolt showed no doubts about his own ability to push through to victory.