For many years, university has been touted as giving youing people the best chance of getting on the career ladder but since the tuition fee hike, the tide is turning.
However, despite half of potential students being worried about tuition fee debt, many school-leavers are still headed to university; Ucas figures show a drop of only 3.5% in applications this year. Some students cite pressure from schools and parents as the reason for continuing their education at university, while others are simply unaware or uninformed about the other options available.
But as many celebrities and successful businessmen and women have proven, university is not the only path to a good career.
The Huffington Post UK spoke to some of the few who gave two fingers to university, and decided to forge their own way in the world.
Shane Lorriman, 19, studying ICT, Business and Accounting at Reading College. Starting a British Gas apprenticeship in September

"I'm from a working class background and still live at home with my parents. Although I do have a part-time job as a football referee, money was still a big factor in making my decision.

"I felt a firm pressure to follow the expected university trend; whether it was the right career path for us or not felt irrelevant.

"The stories in the press about rising tuition fees dampened my desire to go to university. But, after researching the claims I found they were true. Weighing up the benefits of a degree in comparison to the cost of the degree was an easy calculation. After it, it would be far too ironic to start my career as an accountant being in so much debt myself.

"I'm predicted strong enough grades to have been accepted into a good university but I knew I could never entertain the idea because of the ridiculous fees. Going to university doesn't even guarantee you a job at the end.

"Luckily enough my college gave me some good advice and now I'm pleased I'll be leaving college and getting straight on to the employment ladder, instead of jumping into a pool of debt three years later. I know I'm on the right path."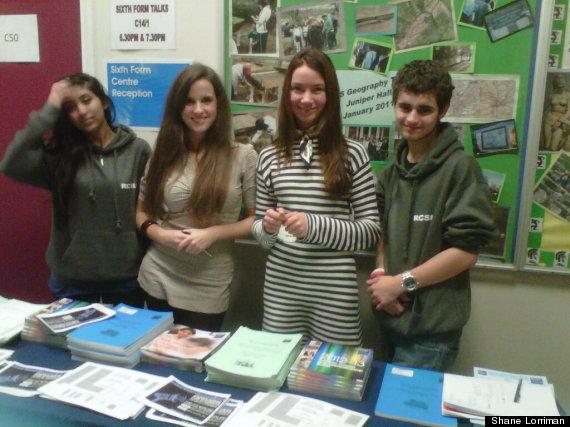 Shane Lorriman (far right) with school friends
And Lorriman isn't alone:
Emma Mason, 22, is a corporation tax assistant in Bromley

"I went to a private school in Bromley, I got good grades and it went without saying I was supposed to go to university. So like many other students, I didn't think twice about enrolling in a Bachelor of Science at Bath University.

"However, it didn't take me long to realise university life wasn't for me. It was quite a big step for me to leave university especially when all my other friends were going down this route. But today I can confidently say that university isn't always the best option when starting a career and securing your dream job.

When I was 19, I heard about the Association of Accounting Technicians (AAT) course. This offered an alternative route into the field of finance and accountancy. I saw this as the perfect 'stepping stone', it didn't require a degree and I would benefit from earning a salary whilst learning on the job.

"I've finished my studies and can now say that I have a respected and well-recognised qualification, no university debt and two and a half years' experience in the finance sector. How many university graduates can say this?"
Another success story is Daniel Brew, who joined PriceWaterHouse Coopers (PwC), one of the UK's biggest companies, with firms in 158 countries.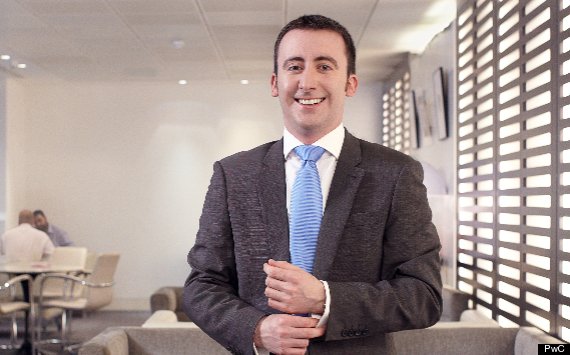 Daniel Brew decided not to go to university which he will "never regret"
Brew progressed from A-levels to senior manager in nine years, joining PwC straight after he left school. He was one of the youngest ever audit managers in the firm and in 2010 was promoted to his current position.
"About 98% of my school went on to University", he says. "It was seen as the safe option so it was unusual for me not to go, but I didn't want to follow the crowd at 18 and that's a decision I'll never regret. Daring to do something different and finding such a supportive employer has provided me with fantastic opportunities.
"I believe that the variety and commercial experience gained in early years easily equals the University experiences I didn't have. "
Still undecided on what to do? AAT are offering on demand careers advice via videolink. Join Aimee Bateman, a career coach and recruitment advisor who may be able to offer you some answers.