The dust has barely settled on the Expendables 2 - in UK cinemas today, starring Sylvester Stallone, Jason Statham, Dolph Lundgren, Jean-Claude Van Damme, Bruce Willis and Arnold Schwarzenegger.
But director Simon West already has another spin-off in his sights, and this time it's all about... the ladies.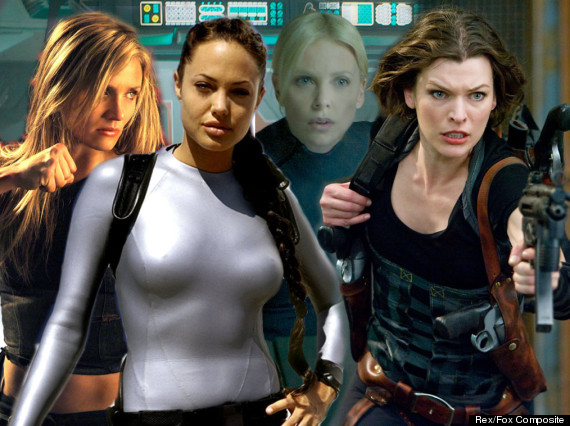 These female action stars have all undoubtedly got what it takes...
West tells E! Online that he already has a few actresses in mind if his bosses decide to create a female equivalent.
He says: "I like the idea of the Expenda-Belles where it's seven or eight women mercenaries. It would be Angelina Jolie, Cameron Diaz, Milla Jovovich, the list goes on. Helen Mirren, Jamie Lee Curtis would be great.
"It would be running parallel. They would meet up and then they would fight and they would join up and save each other."
Actor Terry Crews, who plays Hale Caesar in the movies, adds, "I would love to see Charlize Theron. She would be a sweet badass just doing some crazy stuff!"
Of course, what makes the Expendables special is the audience's collective history of all these actors in their physical prime. However, there are more than a couple of women in Hollywood who've held their own, warrior-mode, as well as some young female actresses more than capable of taking it on...
Which of these actresses do you think would make a suitable Expenda-Belle? Is there anyone obvious we've missed?
Female Stars As Ready For Action As Their Male Counterparts