Tattoos look amazing on skin and the detail that go into some can be mind-blowing.
However one tattoo studio has taken their art to another level by hosting what may be the first art charity auction ever.
Some of the best in the business from around the world have come together to contribute their one-off pieces in an effort to raise money for Mantle cell lymphoma - a rare form of cancer in dire need of research funds. 
The studio responsible for hosting this impressive event is none other than Skunx Tattoo in Islington.
The five artists at Skunx each specialise in a particular style, ranging from traditional Western style tattooing, to breathtaking realistic botanical pieces and portraits, to thoroughly modern new school designs. Regardless of specialism, all of the artists are grounded in the history of the art form. 

R-L Nick Reid, Steve Richardson, Kerry Irvine, Chris Hatch, Julia Seizure
Mantle cell lymphoma is currently the sixth most common cancer diagnosed by clinicians in the UK and is the degenerative condition which sadly took the life of Skunx artist Steve Richardson's father earlier this year. 
In an attempt to raise further funds for the Trials Unit at Plymouth Hospital,  Nick Reid owner of Skunx Tatoo will embark on a 864km walk across The El Camino De Santiago. 
The team at Skunx were careful to express the diversity of styles and influences of each artists work. Pieces donated have been from the world's leading inkers, including London's Lal Hardy, California's Shotsie Gorman and Tokyo Hiro.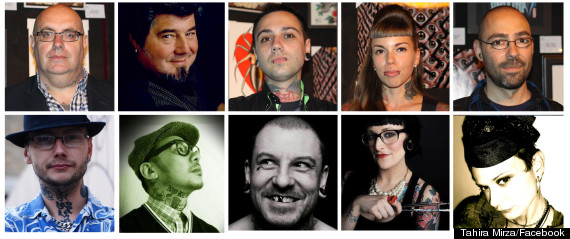 Pictured: Some of the other artists who donated their artwork
'The Geordie Camino' opening night exhibit held at The Lexington in Kings Cross not only featured outstanding artwork but hosted some great entertainment from live bands to stilt walkers and a stunning burlesque act all seen below, such was the charitable nature on the night that one of the bands offered to auction themselves for a one-off private gig, the one and only Banjoey Ramone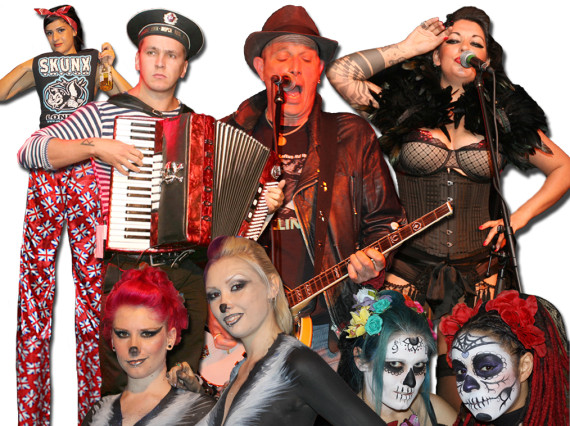 Bids for the artwork came thick and fast just going to show that the talents of these tattooists do not purely belong on skin and can cross beyond conceptual and realistic art boundaries. The Geordie Camino event raised over £3,500, The highest bidder being Brendan Grant from Singapore walked away with 3 amazing pieces paying over just £500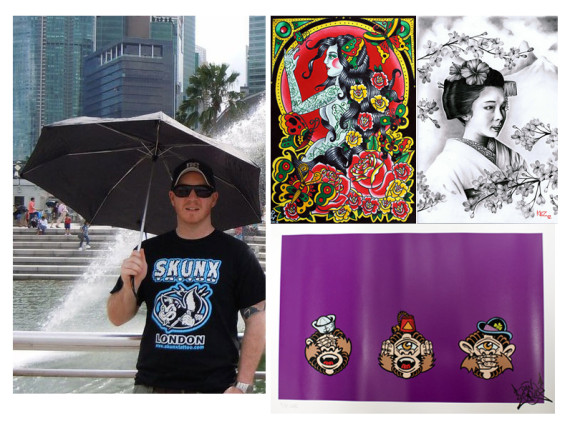 Brendan Grant took away 3 great pieces
Check out the gallery of all the donated artwork below....
The Geordie Camino Charity Art Auction