Cedella Marley has revealed that she's in no rush to watch the well-received documentary about her father Bob made by Oscar-winner Kevin Macdonald, out today on DVD.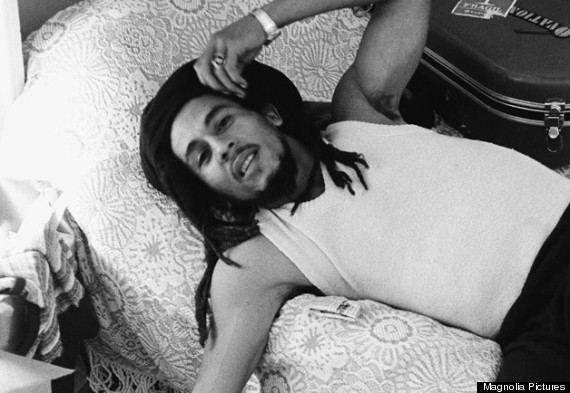 Bob Marley - a legend both in his native Jamaica, and around the world
"There's so much family stuff in there," she admitted to HuffPostUK on her recent trip to London. "I think I might just need to sit down later, take my time and try to absorb it all."
Cedella is full of praise for the labour-of-love project, titled simply Marley, calling it "the most comprehensive yet, in terms of who spoke about what. I think everyone was prepared to speak the truth as they saw it, even if it contradicted the accepted history.
"But there was stuff in there, that I'd never heard about, stuff that's going to be really hard to take in... "
Cedella is referring to the faithful documentation of the Jamaican reggae legend's final days, in a clinic in Switzerland, where he was tended by a deeply impressed medical team.
Marley's daughter will not find her father wanting. One nurse tells the film-makers of his extraordinary patience, gentleness and stoicism in the face of his forthcoming death. It is one of the more moving passages in the 144-minute film.
MORE: Bob Marley - The Cornerstone In Kevin Macdonald's Documentary
But Marley is certainly not all doom and gloom. There is lots of colourful history depicting the singer's childhood in Jamaica, an outsider child of mixed race, and his journey from fun-loving musician to internationally-revered revolutionary, as well as a man who loved many (including a separate family in London, not glossed over), and finally a gentle soul taken prematurely ill.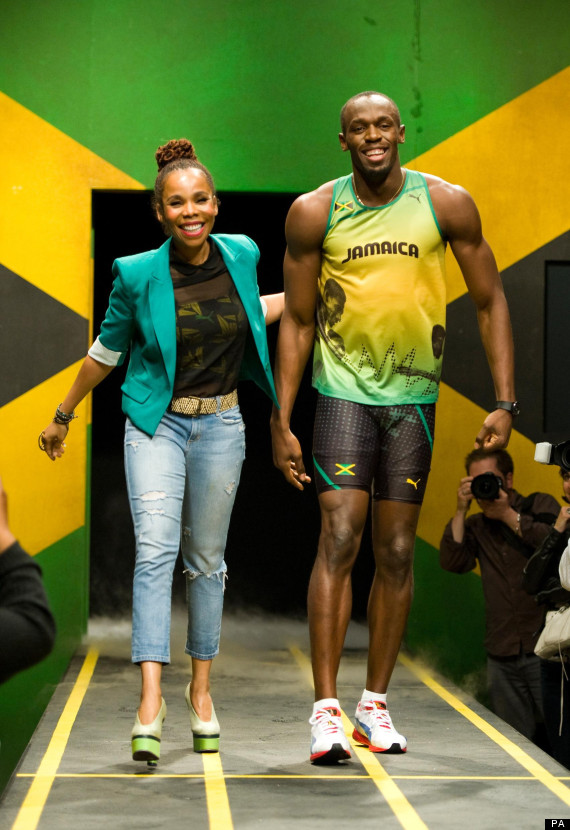 Cedella Marley has made her own path as a designer - she created the Jamaican Olympic kit, modelled here by Usain Bolt
It always surprises me that Bob Marley was only 36 when he died, as it feels like he had the bearing and stature of a much older man, both in his native Jamaica and around the world, but that is perhaps a mark of how much he achieved in his short time.
And everywhere and all around in this film is the music, the reason so many people feel Marley belongs to them. Does this jar with Cedella who lost a father, when everyone else mourned an icon?
"I've never known anything else," she beamed. "It was always the way, so I'm used to it, and I'm incredibly, indescribably proud."
Marley is out today on DVD. Watch the trailer below...