Do you remember the days when everyone was talking about Caroline Flack and Olly Murs rather than her and a certain member of One Direction?
Caroline and Olly's sizzling chemistry on The Xtra Factor had everyone speculating that they may be a secret couple last year and it seems we weren't the only ones who'd noticed, as Caroline has revealed that her mother is dying for the pair to get hitched. However, she poured water on the idea of a romance with her co-host admitting they've "gone beyond that point now".
"I think everyone does [want me to go out with Olly]. Even my mum says 'Can't you marry Olly?' all the time," she said.
"I think we've gone beyond that point now, you know when you become friends with someone."
And the pair really are the bestest of friends as she turned up at this weekend's V Festival to support her buddy as he played the main stage.
"Off to watch @ollyofficial.... SHOUT OUT!," she tweeted.
Caroline has been a busy bee of late - not only has she been hosting the new series of Xtra Factor and partying at V, she's also been announced as an official ambassador of the Teenage Cancer Trust.
She joins a long list of names including Liam and Noel Gallagher, Kasabian, Kevin Bridges, Edith Bowman, Eddie Redmayne and Jameela Jamil in working with the charity.
On announcing the news, she said: "It's an incredible charity and the young people are really inspiring.
"There never is a good time to get cancer but during your teenage years seems particularly cruel."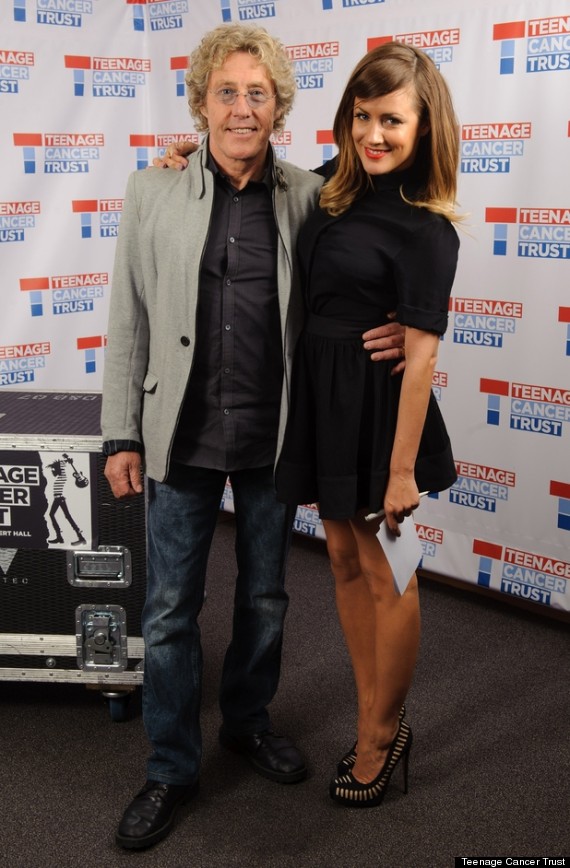 She added: "When all your mates are out discovering everything life has to offer, these guys are isolated and alone in hospital with their lives on hold.
"Teenage Cancer Trust brings them together so they can support each other and makes sure that cancer doesn't stop them being teenagers.
"I'm really pleased to do anything I can to support the work of Teenage Cancer Trust."
> IN PICS: CELEBS AT V FESTIVAL