Officers searching for a four-year-old boy who slipped into the sea from a jetty have found a child's body.
Dylan Cecil was on holiday with his family when he stumbled into the muddy water at Burnham-on-Sea, Somerset, at 6pm on Sunday.
The body was found on Thursday near a yacht club at about 12.30pm, police said.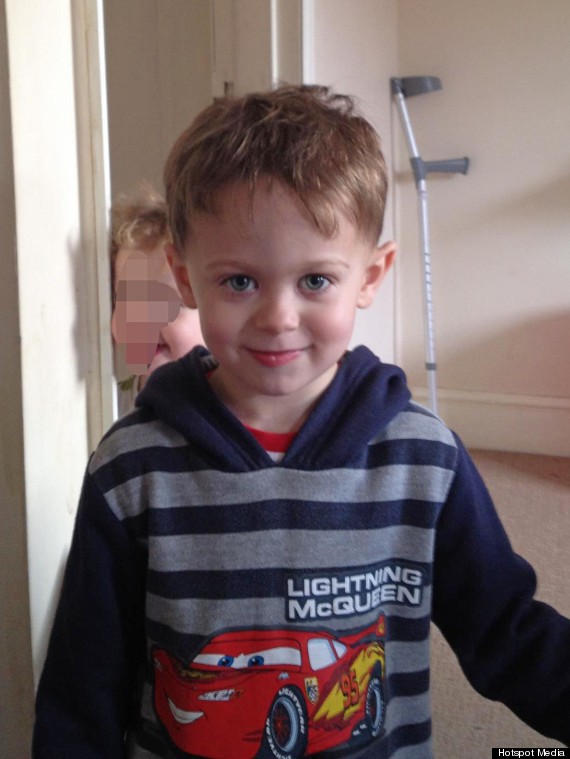 Dylan Cecil fell into the sea during a family holiday
Avon and Somerset Police added Dylan's parents have been made aware of the development.
His mother, Rachel McCollum, said earlier this week her son had fallen into a "whirlpool" and she knew immediately that she would not see him again.
A police spokesman said: "Officers searching for the body of a four-year-old boy who fell into the water at Burnham-on-Sea can confirm that the body of a young boy has been found near to the yacht club in Burnham-on-Sea.
"The body was discovered at about 12.30pm today.
"Formal identification still has to be carried out." RNLI crews earlier this week at the scene in Burnham-on-Sea where Cecil went missing
Dylan, from Kettering, Northamptonshire, was visiting his grandparents with his mother, father Darren Cecil and two younger sisters, aged one and three.
He had wanted to get a closer look at the sea when he slipped off the side of the jetty and disappeared beneath the water.
His parents desperately tried to rescue him, but were unable to reach their son and had to be pulled from the water by passers-by.
The Coastguard and police launched a large search and rescue operation after a member of the public saw Dylan's parents attempting to rescue him.
Speaking next to the yacht club, Superintendent Keith McCoubrey, of Avon and Somerset Police, said that, while formal identification has not yet taken place, he strongly believes the body to be that of Dylan. Tributes left near where four-year-old Dylan disappeared
"I can confirm today, at approximately 12.30pm, we've recovered the body of a small boy on the banks of the estuary," he said.
"Although there has been no formal identification as yet, I do strongly believe that to be the body of Dylan Cecil, the little four-year-old boy who was tragically lost here on Sunday."
The body was found at the high tide mark on the mudflats by a member of the public who wanted to remain anonymous, police said.
Dylan's grandparents, David and Jackie McCollum, visited the place where his body was found and quietly placed a rose on the ground.
They remained at the scene for a few minutes before walking away without comment.