King Richard III's burial place has remained unknown for hundreds of years but the mystery looks set to be resolved after archaeologists revealed they may have found his grave - underneath a council car park.
The king, whose two-year reign over the country was cut short by his death in 1485 at the Battle of Bosworth, was resurrected in Shakespeare's play Richard III, which portrayed him as a tyrannical hunchback with a withered arm. Richard was notorious as the suspected murderer of his two nephews in the Tower of London whose deaths enabled him to accede the throne.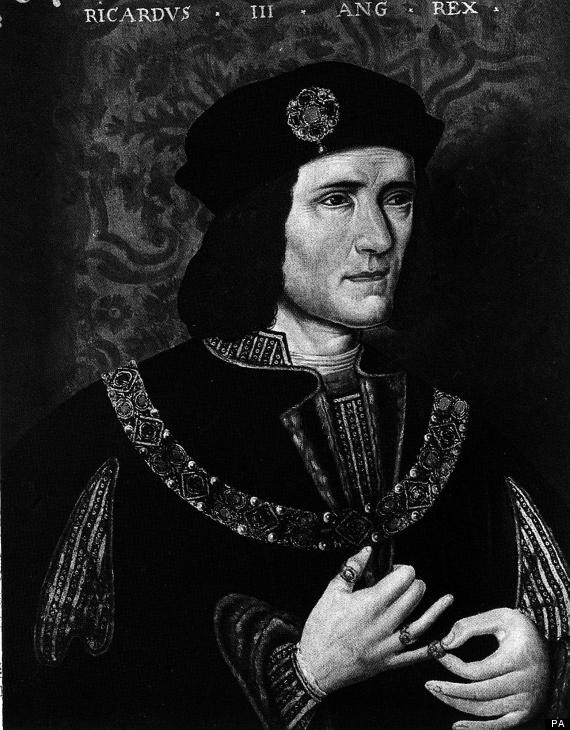 Experts believe they have discovered the final resting place of Richard III
Historical records show Richard was buried in a Franciscan friary in Leicester. But his grave location was forgotten during Henry VIII's attempt to purge the country of Catholics, which led to monasteries, included the Franciscan friary, being dissolved and destroyed.
Now, archaeologists believe they have located the site of the friary, in the car park of a social services office in Leicester's city centre.
Leicester University said the excavation would be the first ever attempt to find the lost grave of an anointed King of England.
Richard Buckley, the archaeologist in charge of the project, told the Daily Telegraph: "It has been known for a long time that the Greyfriars friary was the final resting place of Richard III, but actually working out where its individual buildings were was pretty difficult.
"We still do not ultimately know what the layout of the friary was. What we are going to do is put in two very long exploratory trenches in the hope we will pick up some of the church to narrow it down a bit more."
But it is not the first time a royal is thought to have had a rather ignoble resting place. In 2006, experts believed Queen Boudicca, who led East Anglia's Iceni tribe to battle against the Romans, was buried next to McDonalds in Birmingham.
The claim was soon dismissed by archaeologists who said there was "no evidence".