A 16-year-old student who wrote a song for her music GCSE exam will see it released nationally as a single on Sunday.
Naomi Higginson, who sings under the name Caleidra, penned "With You" specifically for her exam. The song not only got her an A - but looks set to make her a star.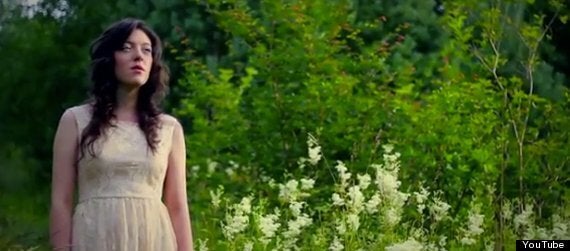 The teenager is currently filming in Majorca
The Manchester-born pupil, who attends Oldham Hulme Grammar School, said she "can't believe" what's happened.
"I've gone from sitting in a classroom trying to put a song together to recording it in a professional studio and shooting a video," she told the Oldham Advertiser.
"I had to write two pieces – one classical and one pop," she said. "I took so long over the classical piece that I didn't have much time for the pop one!"
Her music teacher, Rachel Shapey, said: "When I heard the song I couldn't believe it was the work of a Year 11 pupil – it was better than some of the songs on the radio. Naomi has a natural flair for composition which is evident in her song. It's fantastic."
The song will be released by Nova Distribution, part of Universal Music, on 26 August.