After her sex tape was leaked earlier this year we reckon Tulisa Contostavlos has a few scores to settle in her new autobiography and it doesn't sound like she's held back.
The X Factor judge says she's bracing herself for the inevitable backlash once her 'honest and raw' life story hits the shelves next month.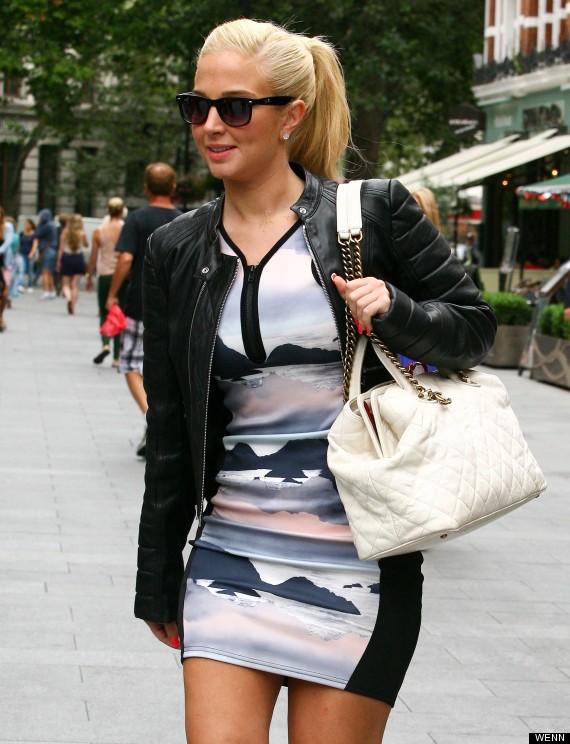 Speaking to Capital FM, she said: There's raw, honest truth, there's goss, there's drama, theres' just my life basically in a nutshell."
"I'm not scared but I know there's going to be a backlash," she continued.
"There's going to be people like 'oh my god, you were honest to the next level' but what do you expect if I'm going to do an autobiography."
Tulisa also revealed her reasons for writing the book despite only being 24-years-old, saying: "I remember before I got famous I used to pick up these gossip mags and I used to find them intriguing and I used to believe what they were saying and I never once stopped to think how do they know this stuff? And the truth is 90% of the time they don't know, they're just making it up."
"People do read it and they do believe this stuff and I use feel like there's this whole image of me just put out to the public in a way people imagine me to be and it's just a million miles away from who I am."
And despite judging pop wannabes on the X Factor, the singer admitted she doesn't mind the shoe being on the other foot.
"I don't mind being judged, " she said. "I picked this career path for myself so ok, judge me, but judge me on the truth and if you really want the truth you're gonna get more gossip from my truth than you will in a gossip magazine that makes stuff up."
Fancy your chances with Tulisa? You'll need bigger balls than her (her words)...
> ENTER OUR COMPETITION TO WIN A NOKIA LUMIA 610 WINDOWS PHONE
> WATCH: GET ALL OF TODAY'S GOSS