Opera star Katherine Jenkins has gone to the police after web trolls threatened to kill her following the singer's Twitter denial of an affair with David Beckham.
One message warned she would be stabbed if England star Beckham split from his wife Victoria, according to The Sun.
Other trolls said: 'She's dead when I get her" - and: "I will kill that s**t."
According to the paper, the singer was so horrified by the threats she had no option but to report them.
A friend of the star said: "She was disgusted by the abuse because it was so sinister and scary When she saw the messages she straight away wanted to protect herself by getting police involved."
The Sun claims to know the identity if one of trolls - a 17-year-old who is Welsh like Jenkins.
He tweeted: "Honestly, and you all said my dislike of Katherine Jenkins was irrational (it is, and that b**ch is getting cut if David and Posh split."
In another message he added, "Emotional support will be needed if any truth comes from this. I love Posh and Becks."
A spokesman for the singer said: "Due to the serious nature of the threats, the tweets have been reported to the police."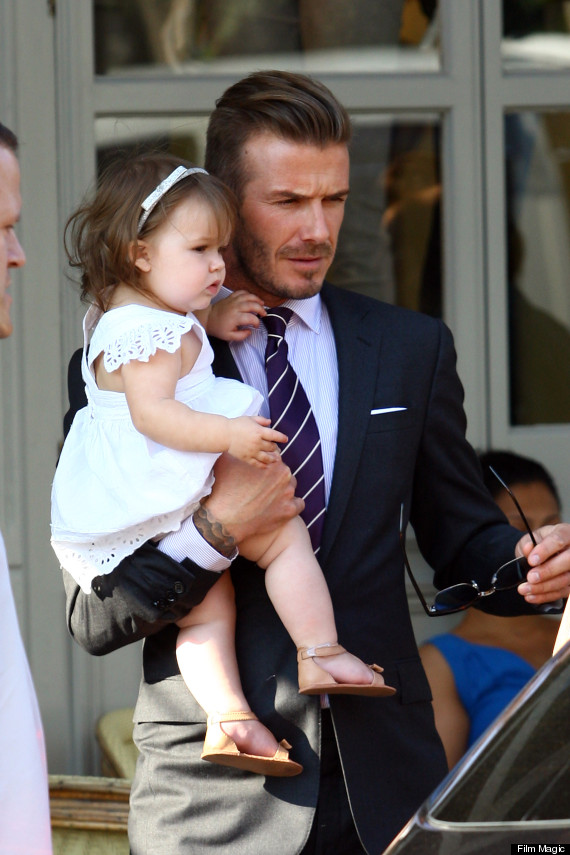 David Beckham and daughter Harper Seven
Jenkins had refuted rumours of an affair when she tweeted in a series of messages: 'I've read some horrible rumours on here and want you to know I absolutely deny I've had an affair with David Beckham. The rumours are hurtful, untrue and, my lawyers tell me, actionable. The singer, who separated from TV presenter fiance Gethin Jones in December, said she had never been alone with Beckham."