Prince Harry has reportedly deleted his Facebook account in the wake of his naked picture scandal.
The Prince has come in for criticism since pictures of him naked and cupping the crown jewels in a Las Vegas hotel room surfaced last week, and has since been told to close his Facebook page by royal advisors.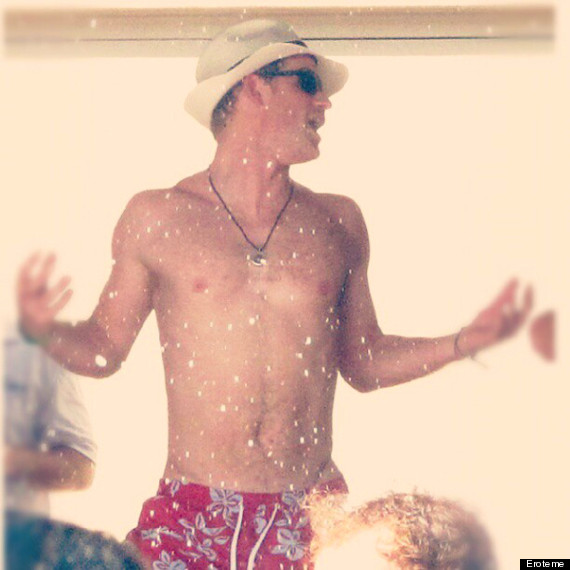 The Daily Mail reports that he has now deleted what is said to be his secret profile on the social networking site under the name Spike Wells, after being advised by his private secretary Jamie Lowther-Pinkerton.
According to the paper, Buckingham Palace officials are worried that more pictures of his trip will surface, including those taken on Sir Richard Branson's private Necker Island prior to his Las Vegas visit.
Tom Inskip and Arthur Landon, Harry's pals who were also present in the hotel room where the naked pictures were taken, are also thought to have deleted their accounts to prevent people seeing pictures of the third in line to the throne.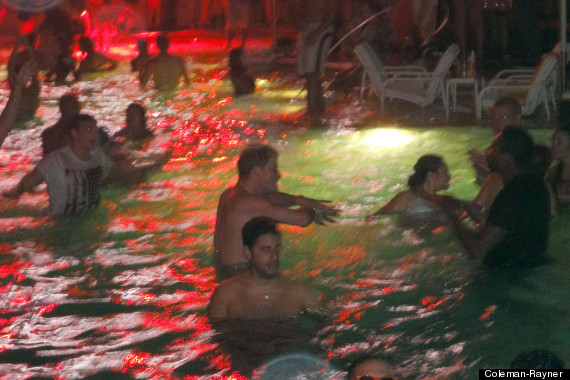 Pictures taken on a camera phone of Prince Harry at a private party in the pool were also published by tabloids
Meanwhile, Harry has received support from Katie Price over the incident.
Writing in her column in The Sun On Sunday, she praised the royal for being "normal".
"Prince Harry certainly let his hair (and everything else) down while away with the boys over in Vegas. You've got to love old Hal for being normal like me and you," she said.
"Good on him - he is a young lad doing what so many do. Except that most blokes have the benefit of the "What goes on in Vegas, stays in Vegas" rule and don't have to worry about their granny poring over their privates in the paper."
Harry has reportedly been dumped by his girlfriend following the scandal.
> ENTER OUR COMPETITION TO WIN A NOKIA LUMIA 610 WINDOWS PHONE
Prince Harry Through The Years!