Couples are now having sex more often, for longer and in more risque positions thanks to - you guessed it - the Fifty Shades of Grey phenomenon.
The effects of the erotic novel on British bedrooms was tracked in a study carried out by Netmums.com, and has shown the book to have had a profound impact on participants' sex lives.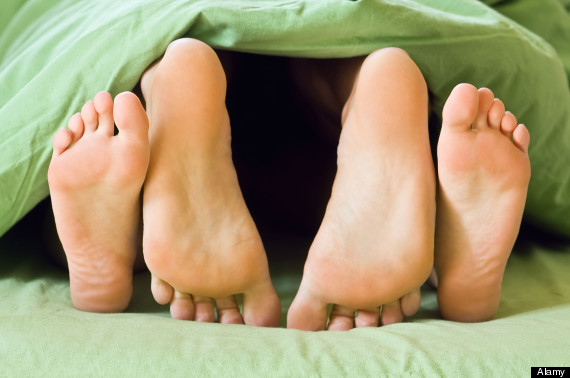 Fifty Shades has had a profound effect on readers sex lives
The research revealed that after reading the saucy story one in eight women have started having sex with their partner everyday, a huge increase from the 3% who did so in 2011.
The study also showed that couples are having sex for longer, with two thirds of women reporting an added 15 minutes to each love-making session.
Couples are getting more and more adventurous too thanks to EL James' turn of phrase, with "reverse cowgirl" named the favourite sex position - knocking "doggy style" off the top spot.
The erotic trilogy centres around sexually inexperienced student Ana Steele, who takes part in bondage-style sex games with billionaire (and heartthrob) Christian Grey.
Fifty Shades was recently named the UK's biggest-selling book of all time after hitting the 5.3 million sales mark, with numbers still rising.
Ever wondered how to turn up the bedroom heat? Sophie Morgan, author of The Diary of a Submissive, offers her top five tips.
See also:

Sex Sells: Why Fifty Shades Of Grey Is Flying Off Shelves

The Best 50 Shades Of Grey Parodies