Cecil Beaton is a photographer synonymous with portraits of the rich and the famous, not least of all iconic shots of Queen Elizabeth at the start of her reign.
But this month a new exhibition and book (Cecil Beaton: The Theatre Of War) will reveal a different, rarely-seen side to his work: the touching and often harrowing images he took during World War II.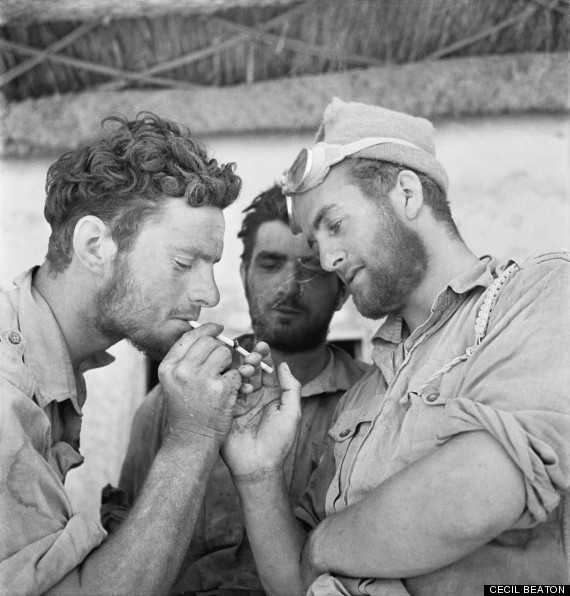 Men of the Long Range Desert Group after returning to headquarters at the end of a desert patrol, Siwa, Libya, 1942
Blitzed London streets and bombed out Burmese families, shipyard workers in Tyneside and Generals in China and Burma and bomber squadrons and aircraft wreckages in the North African desert will all be on display from 6 September at the Imperial War Museum.
The show will also include one of his few already iconic pieces from the era: 4-year-old Eileen Dunne, captured by Beaton as she rested in her hospital bed with a bandaged head after being wounded by a bomb splinter, clutched her teddy. Appearing in Life magazine in 1940, it proved a great tool for British propaganda in the US.
Here's a selection of what you can expect from the show:
Cecil Beaton: Theatre Of War Is published by Jonathan Cape. £35 hardback and £100 definitive edition.