The start of the Paralympics is being marked in The Beano with an adventure featuring one of the expected stars of the Games.
Oscar Pistorius joins Dennis the Menace and Gnasher for an adventure in the latest edition of the famous comic.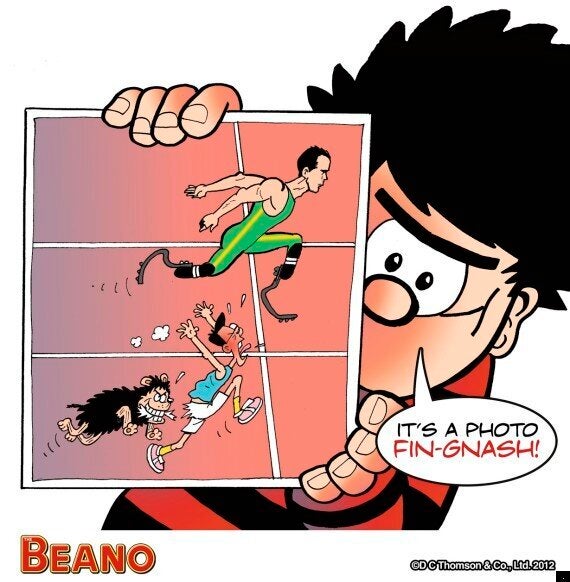 Dennis with Oscar in the new edition
Pistorios has been given the nickname "Victorious" in the comic, which is published by Dundee-based DC Thomson.
Editor Mike Stirling said: "Our readers loved the Olympics and our decision to feature Jessica Ennis on the cover of The Beano was well received.
"We know the Paralympics are just as popular and, for our readers, there was only one athlete to symbolise these; Oscar 'Victorious' Pistorius.
"We're very proud that Oscar is the first Paralympic athlete to appear on the cover of The Beano and we're looking forward to watching him going for gold."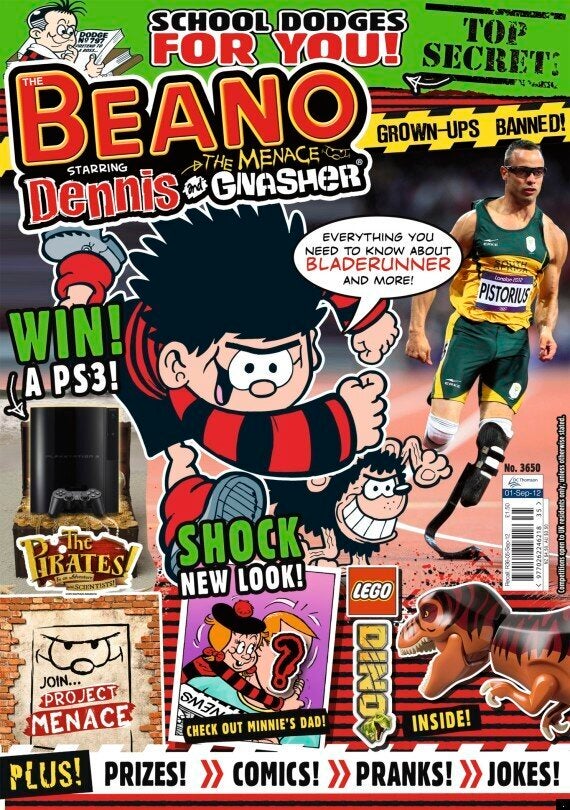 Pistorius will be defending the T44 100m, 200m and 400m titles he won at the Paralympic Games four years ago.
The comic will include a profile of the sprinter and show how his artificial running blades work.
"When people told Oscar he couldn't be an athlete due to his disability, he ignored them and, in that respect, he's just like Dennis, who never does as he is told," Mr Stirling added.
"It was an easy decision to choose Oscar to appear as our cover star because, like Dennis, Oscar is an inspiration to our readers by making the most of every opportunity and by ignoring those who say 'You can't do that'."
Related