How do you know if you are a bit unpopular with the public? If you are loudly booed by thousands of people in the Olympic Stadium.
George Osborne became the first person to receive such treatment at the hands of the normally jubilant crowd in the 80,000 seater arena on Monday evening.
The boos happened as the chancellor stepped out in front of the public to present medals at the Paralympic Games victory ceremony for the men's 400 metres T38 class.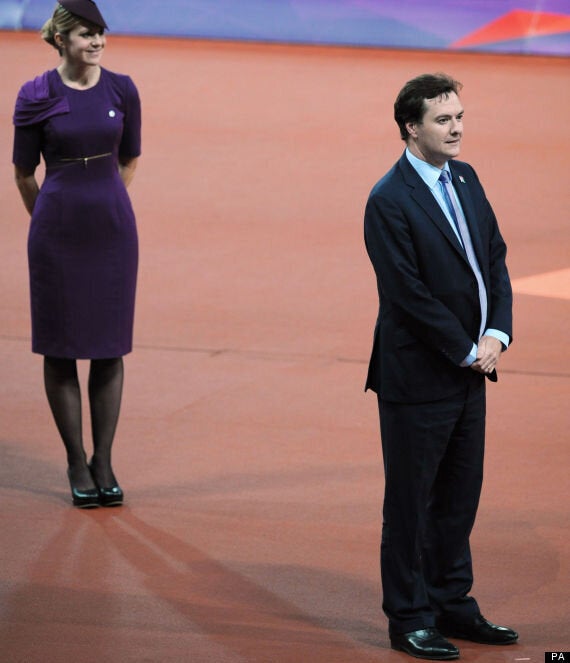 Chancellor George Osborne prepares to present medals for the men's T38 400m race, during which he was loudly booed as his name was announced in the Olympic Stadium
Quite the contrast to 60,000 people in Hyde Park chanting Boris Johnson's name in appreciation on the eve of the Olympic Games opening ceremony in July. George Osborne reacts to the boos as he presents medals for the men's T38 400m race at the Olympic Stadium
And perhaps even more galling for Osborne will be the knowledge that former Labour prime minister Gordon Brown was cheered by the crowd when he presented medals at the Aquatic centre at almost the same time.