It seems not a day goes by without another one of those celebrities having a new tatoo.
And the latest star to show off her new ink is Lady Gaga, who has had an anchor etched on the left hand side of her rib cage, which she showed off in a Twitter picture.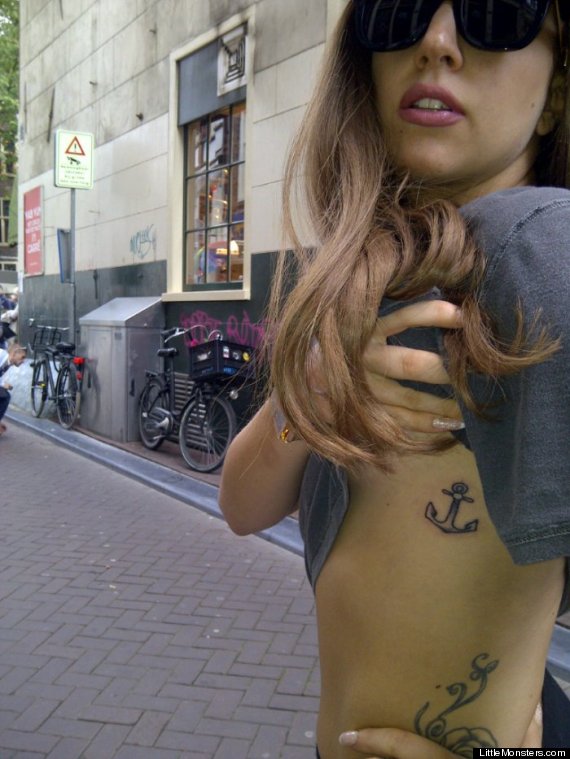 "New Tat. Stamp of His Mermaid," she tweeted.
It is thought the new mermaid inspired ink is supposed to represent her relationship with boyfriend Taylor Kinney, who she met when he appeared in her video for You And I, where she played a mermaid.
She later added on Twitter: "Thanks Hank and @amstattoomusuem for my New Ink!! We miss you already, see you at the ball!"
Gaga has quite the collection of tats, her most recent was the name of her third album ARTPOP up her left arm.
She recently revealed that she only has tats on one side of her body after her father, Joe Germanotta, asked her to keep one side of her body "normal".
She said: "My father asked that I remain on one side slightly normal. So I only have my tattoos on my left side.
"He's asked I don't have any more on my right side. I think he sees that as my Marilyn Monroe side," she added.
Lady G is currently in Copenhagen, Denmark as part of her Born This Way Ball world tour, and was seen ruffling a few feathers with her latest outfit.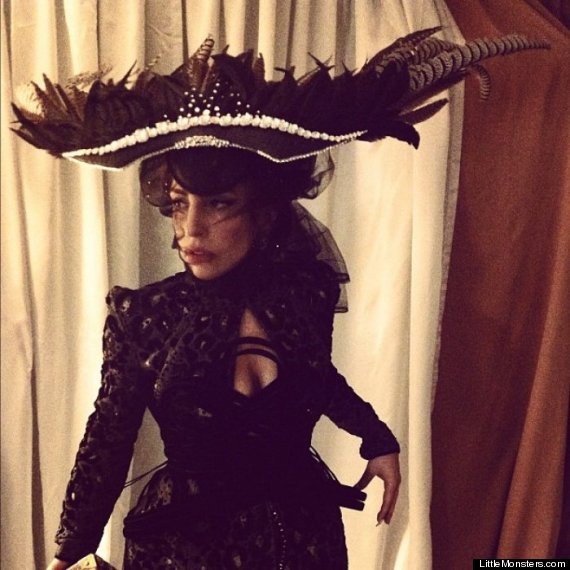 After she caused a controversy by refusing to reveal if she was wearing real fur last month, we can only imagine what PETA has to say about this latest creation...
> ENTER OUR COMPETITION TO WIN A NOKIA LUMIA 610 WINDOWS PHONE
> PIC QUIZ: WHOSE TAT IS THAT?
> WATCH: GAGA'S LATEST FAN CONFESSES HIS LOVE