New York City is filled with commuters, so on any given day discarded MetroCards - the people's ticket for public transportation - litter the subway and city streets.
Most pedestrians wouldn't think twice about these yellow and blue cards but New York-based artist Nina Boesch not only notices them, she utilises their limited colour palette for her own artworks that pay homage to the Big Apple.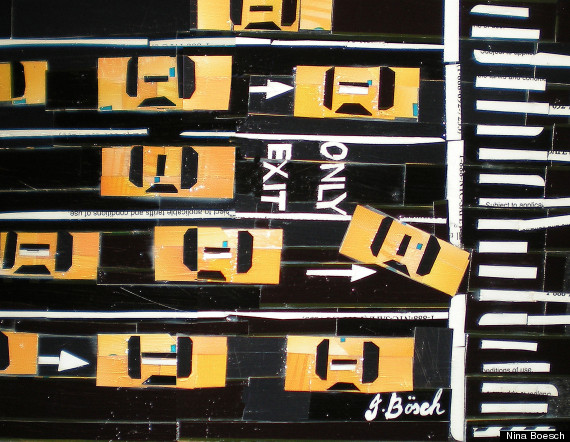 Boesch's MetroCard Collages series makes use of countless expired and used MetroCards by cutting, composing and upcycling them into remarkable mosaics of landmarks and iconic figures that are central to the city.
From the Statue of Liberty and the famous yellow cabs, to iconic staples like Woody Allen and Robert De Niro, each of the designer's collages tackle subjects that define New York.