Officers investigating the murder of British businessman Neil Heywood in China have arrested a former Chinese police chief on suspicion of defection, power abuse and bribery, reported AP.
Wang Lijun fled to a U.S. consulate in February fearing for his life and revealing his suspicions about politician Bo Xilai's involvement in the murder. Wang Lijun has been arrested on suspicion of taking bribes
The disgraced politician was dismissed from the Communist party shortly after Lijun handed the information over to Americans. The information was important in convicting his wife Gu Kailai. She was given a suspended death sentence for murdering the British businessman.
State media reported that Gu confessed to intentional homicide at a one-day trial. However some have insisted that court pictures that emerged of Gu were not her, but a lookalike hired to serve her prison time.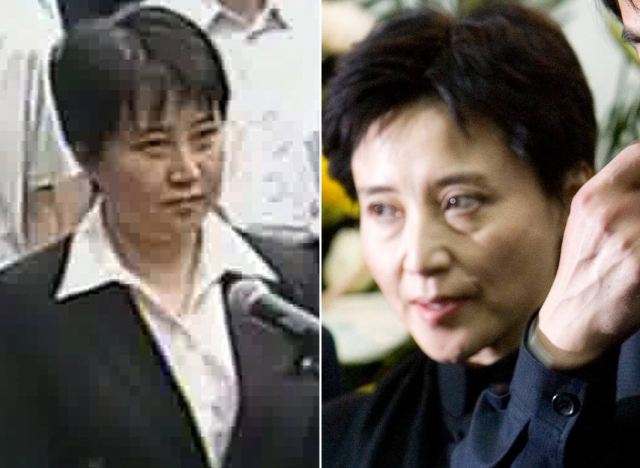 A comparison of the faces of Gu Kailai and the woman who appeared in court on Monday appear to show significant differences.
Gu Kailai poisoned Mr Heywood with cyanide last year in the south-western city of Chongqing, where her husband Bo Xilai was chief of the Communist Party. A family aide was also jailed for nine years for his part in the murder
According to the reports, she and Mr Heywood had a dispute over money and Mr Heywood allegedly threatened her son.
Kailai is said to have met Mr Heywood in his hotel room for a drink. After Mr Heywood was drunk, vomited and asked for water, but instead, Kailai gave him poison to drink, provided to her by Zhang. She was given life in jail for killing Mr Heywood
The official Xinhua News Agency said she was depressed and on medication at the time. The family aide, Zhang Xiaojun, also confessed after being charged as an accessory.
Zhang had reportedly invited Mr Heywood to travel with him to a holiday resort in Chongqing from Beijing.
Mr Bo was dismissed in March as party secretary for Chongqing, having once been considered a strong contender for a top position.